Centra Ireland launch 'Centra Go' trial delivery service across five Dublin stores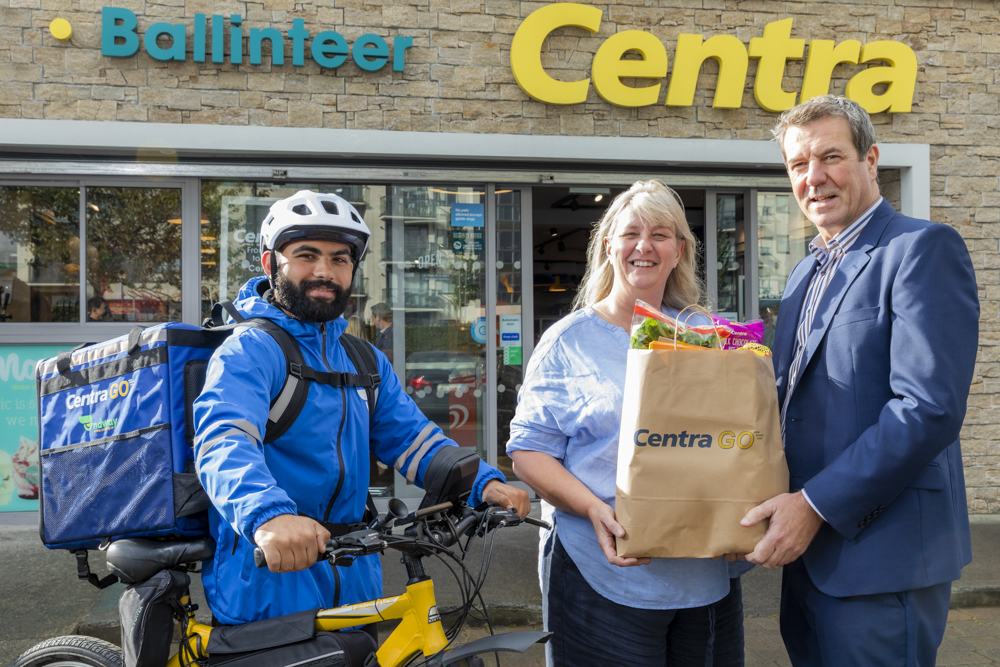 Approximately 1000 grocery and deli product lines, from chicken fillet rolls to kitchen rolls, all now available, delivered within 45 minutes, as part of online delivery trial
Centra, Ireland's leading convenience retailer, has today announced the launch of a new delivery service, 'Centra Go', across five Dublin Centra stores. The trial service will offer delivery for approximately 1000 products including grocery, household, bakery, off-licence, and hot food items, as well as providing made-to-order fresh deli items to customers.
The five stores that will lead out on the Centra Go trial based in the Dublin area are:
North King Street, Dublin 2
Harold's Cross, Dublin 6W
The Oval, Ballsbridge, Dublin 4
Ballinteer, Dublin 16
Oscar Traynor Road, Coolock, Dublin 17
The service is available daily from 8.30am to 10pm with delivery expected within 45 minutes, and is accessible via a dedicated 'Centra Go' smartphone app.
Ian Allen, Managing Director, Centra, states: "At Centra, we strive to provide the best convenience offering to our customers and give them what they want, when they want it. The trial will encompass delivering about 1000 products, ranging from groceries to off-licence to household goods. Additionally, made-to-order fresh deli items will also be available to customers. We are delighted to launch the 'Centra Go' delivery service, ensuring that our customers have the best and most seamless shopping experience available."
Breda Cahill, Retailer, Centra Ballinteer says: We are delighted to offer the Centra Go app to our customers in Ballinteer and neighbouring areas. We've witnessed the high demand for delivery services among our customers, spanning breakfasts, evening dinners, nights in, lunches, and household essentials. Ordering through the app is a simple process, and our teams are dedicated to swiftly fulfilling these orders, enhancing the overall shopping experience for our customers.
Ondway, a Dublin based company with a team of over 1,000 riders, will provide the delivery service. UK-based company, Snappy Shopper will provide the technology for the Centra Go customer app and in-store picking technology.
Currently, some Centra stores are already using Just Eat and Deliveroo as delivery providers for the store network. These services will remain in place. Centra Go represents the next evolution of the Centra delivery experience, with an expanded product range giving customers access to the best-selling lines they would expect to find in a Centra store. If the trial is successful, more stores will be added in the coming months.