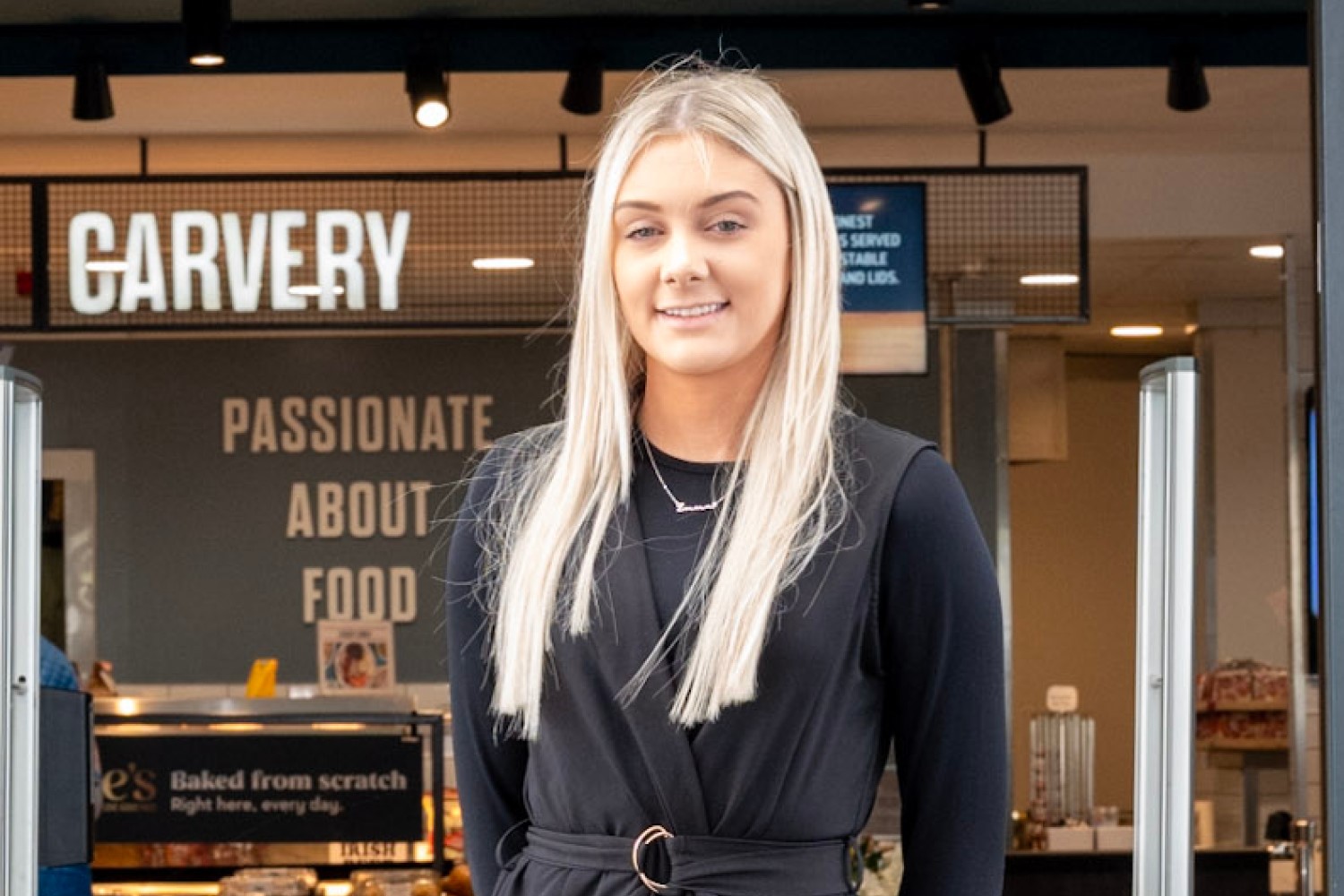 Emma Donegan
HR & Operations Manager, Centra – Lee Group, Charleville, Cork & Pallasgreen, Limerick
I started part time working in Lee's Centra in Charleville when I was 19.  I was doing a four-year degree in Mary Immaculate College, Limerick in Childcare. I worked full time for all the holidays and part time during college. During this time, I was given responsibility of opening and closing the store along with other responsibilities. Within 6 months I was promoted to Supervisor on my shift. When I finished college, I went to work in Childcare and continued in Centra 5 days a week as my hours in Childcare were Monday to Friday, 8.30-13.00. During this time, I got added responsibility such as ordering, cash, rosters, training new people, I also spend time working in the Deli. I shadowed the Manager who saw potential in me and therefore trusted me while delegating numerous tasks. There was ongoing coaching and mentoring, this was from Elaine the Manager also the retailers Ray and Brendan.
Brendan, the retailer, had approached me a few times about going to DIT, now Technological University (TU) Dublin, to do the honours degree in Retail Management, and I had said no on all occasions.  However, 3 years later along came Covid, and things changed. This time the course was online, and I had some second thoughts that this may give other ideas to help with my work.  I gained a lot of knowledge from the degree in Retail Management; on a personal level it gave me more courage and independence to speak in front of people I don't know.  It also gave me insight into what happens from a different perspective and the impact of the role of the leader within the team and within the store to create a positive culture.  
An opportunity then came up for an Assistant Manager, and I was promoted.  When schools finally opened, I decided to change from Childcare to a career path in Retail as I enjoyed the interactions with people together with the culture of the store. I have also attended numerous courses with Musgrave and participated in eLearning and Coaching and Mentoring.
A year later, the manager of the sister store ended up going out on maternity leave early so I was transferred to the Centra, Main Street, Charleville store to step in as a temporary Store Manager, this gave me a great boost in confidence that the store owners felt confident to put me into this position.  Along with the new position came a lot more responsibility. Another 6 months passed, and the store owners took on a third store in Pallasgreen Co. Limerick.  Internal discussions took place about having a resource to cover HR for the stores as there is over 100 people employed.  I started to support this work and earlier this year I formally took on the responsibility for HR for the three stores and do a lot of the operations side of the business such as taking control over margin, payroll and training.  I'm very happy in this role and enjoy meeting all the staff and having a lot of interaction with everyone.