Centra Celebrates Producers with 28 Awards at Blas na hÉireann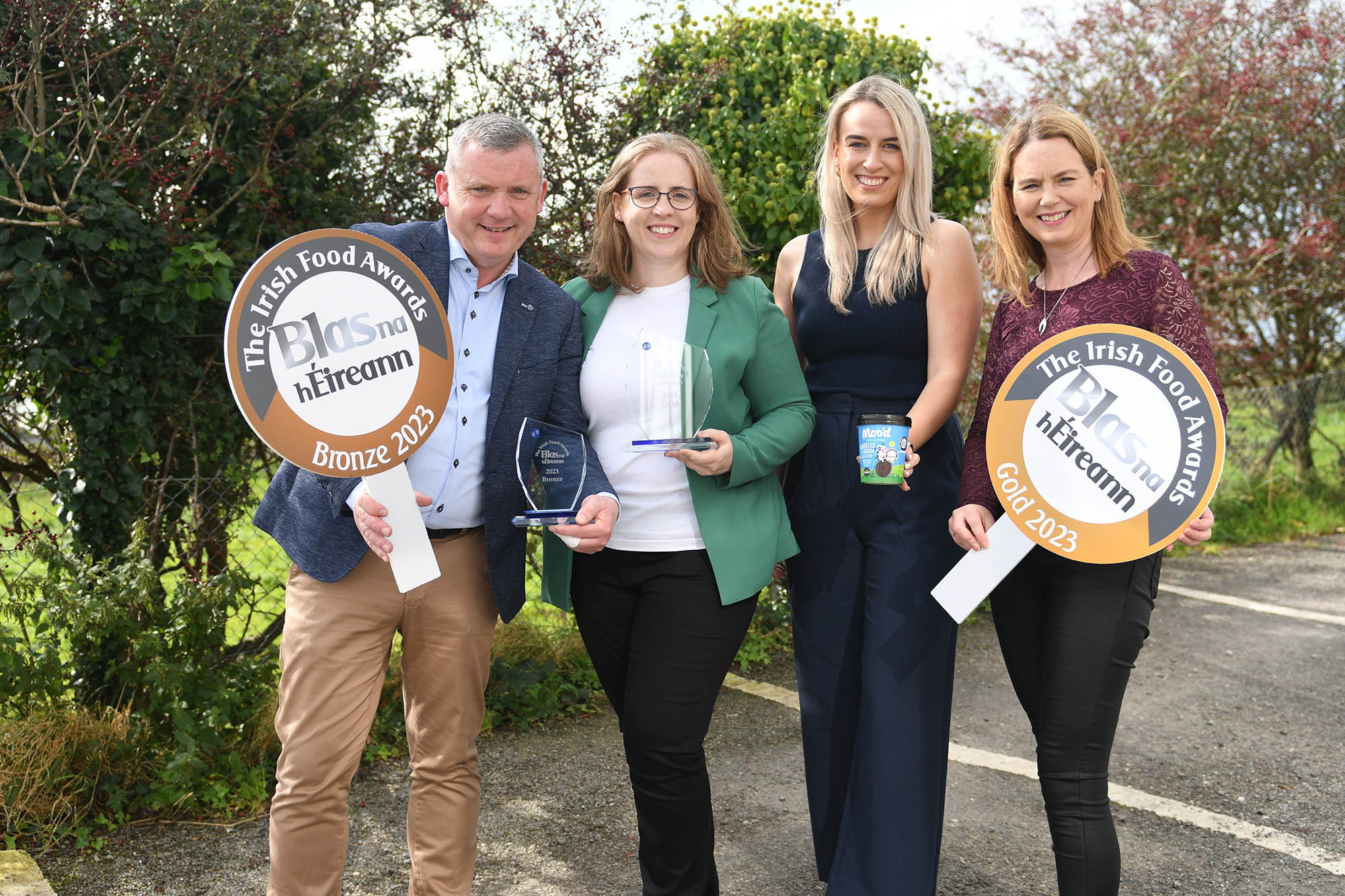 Convenience retailer Centra's Irish food producers have claimed 28 awards at this year's Blas na hÉireann Irish Food Awards including 7 gold for products including Inspired by Centra Overnight Oats, Centra Rapeseed Oil, Centra Streaky Smoked Rashers, Centra Mango Kefir and The Happy Pear Hummus.
Celebrating and rewarding the top tier Irish food and drink products, Blas na hÉireann awards are the biggest blind tasting of quality Irish produce on the island and sees producers across the nation competing to take home the coveted accolades. 
The awards, announced on Friday 29th September, saw Ireland's number one convenience retailer Centra producers take home 7 gold, 13 silver and 8 bronze awards. The big wins include 11 products from the Inspired by Centra range, expertly created to bring you a range with value in mind without compromising on taste or quality. Award winners within the Inspired by Centra range include mouth watering favourites such as Inspired By Centra Irish Angus Sirloin Steak with Peppercorn Butter and Inspired By Centra Italian Napoli Salami, Spicy Piccante Salami & Roasted Red Pepper Pizza.
Other key award winners from our Centra range include Centra Hi Fibre rolls, Centra Tomato & Basil Soup and Centra Irish Creamery Butter. 
Speaking at the awards, Ian Allen, Managing Director, Centra said "As the leading Irish Convenience retailer, we pride ourselves on offering quality Irish produce for our customers to enjoy. Our trusted suppliers scooping 28 accolades at this year's awards demonstrates this. The Blas accreditation is a testament to Centra's quality products from trusted Irish suppliers available across our network of 494 Centra stores nationwide." 
Now in its 16th year, Blas na hÉireann, The Irish Food Awards sees competition from a range of top-quality Irish producers across 32 counties.  
The Winning products & Suppliers for Centra include:
Inspired by Centra Raspberry Conserve Jam 340g by Follain Ltd.
Centra Kefir Cultured Dairy Drink Mango 320ml by Clona Dairy Products Ltd.
Centra Irish Rapeseed Oil 500ml by Newgrange Gold Ltd.
Centra Irish Creamery Butter 454g by North Cork CO-OP Ltd.
Centra Tomato & Basil Soup 400g by Ballymaguire Foods Ltd.
The Happy Pear Happy Hummus 150g by The Happy Pear Ltd.
The Happy Pear Chilli & Paprika Super Mix 30g by Kestrel Foods
Centra Streaky Smoked Rashers 200g BY Oliver Carty