Clearer labelling would help Irish food and drink producers boost sales – New study reveals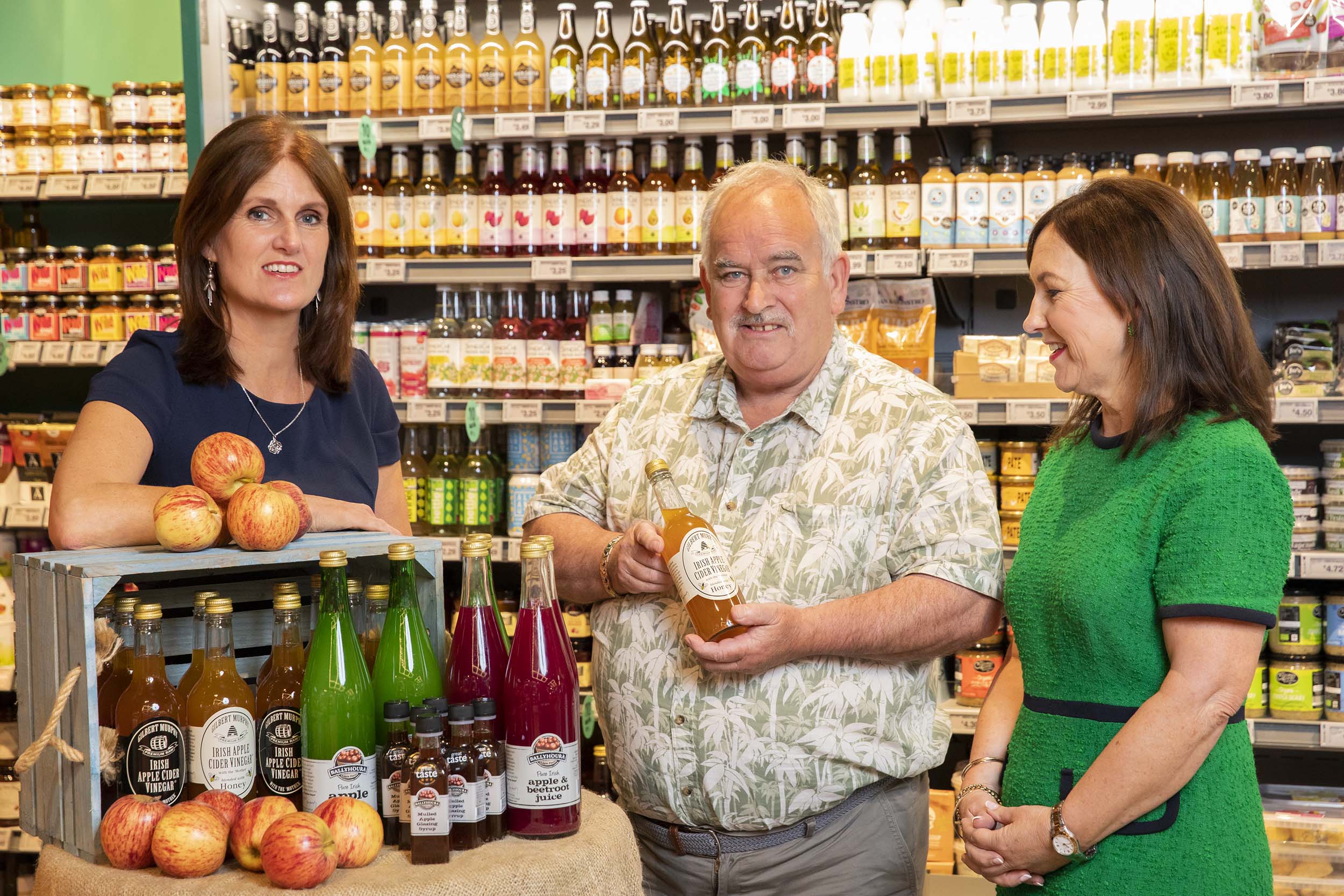 79% of consumers agree that buying from Guaranteed Irish businesses supports a sustainable economy
99% of shoppers buy Irish, with 83% influenced to buy a product that displays the Guaranteed Irish symbol
Irish consumers would buy more Irish products if product-labelling was clearer, according to new research released today by Guaranteed Irish to mark Food & Drink month this upcoming June. Consumers would be encouraged to shop Irish if labelling included product details such as the exact location of production, or where ingredients are sourced.
Guaranteed Irish is calling on consumers to shop sustainably by choosing locally sourced products and to look out for the Guaranteed Irish 'G' when doing their weekly shop. Sponsored by SuperValu and Centra, Guaranteed Irish Food & Drink Month is an annual event with a wide range of food-focused activities taking place, including events, podcasts, and promotions - all supporting Irish food and drink producers while encouraging consumers to buy Irish.
Recent research by Guaranteed Irish confirms that 79% of consumers who buy from Guaranteed Irish businesses believe they are supporting a sustainable economy, with 69% agreeing that buying from Guaranteed Irish members helps reduce their carbon footprint (Red C Poll 2023). A separate survey by SuperValu showed that 99% of shoppers buy Irish-made products while 83% would be influenced to buy a product that displays the Guaranteed Irish 'G' symbol.
Participants believe the main benefits of buying Irish produced products are that; it keeps money in the Irish economy while supporting Irish jobs, food tastes fresher, as well as emitting less emissions due to lower food miles, all while supporting local suppliers, farmers, producers, communities, and businesses.
Brid O'Connell, CEO, Guaranteed Irish, said: "We are delighted to kick off Food & Drink Month this June, supporting producers throughout the country. Ireland's food & drink sector is a vital industry which is worth over €2.2bn to the economy, so it's crucial that we encourage consumers to continue to buy locally sourced products from Irish suppliers each week. We know buying local reduces carbon footprint and promotes sustainability, so we are urging more Irish consumers to look out for the Guaranteed Irish 'G' when doing their weekly shop which signifies quality, Irish produced products."
Ray Kelly, Marketing Director of SuperValu and Centra said: "Supporting Irish food and drink producers is of the utmost importance to SuperValu and Centra. One of our primary objectives is to ensure that our customers are given the opportunity to support a range of local producers, through the array of Irish products on our shelves. By supporting Irish suppliers, we're supporting local economies, enabling jobs, while also helping our customers in their endeavours to lead a more sustainable life. We look forward to continuing our partnership with Guaranteed Irish and ensuring that our customers continue to benefit from the quality product that is supplied to us from around Ireland."
Cracking sustainability in the face of rising costs is the theme for this year's Guaranteed Irish Food & Drink Forum on June 15th in Cork. The expert panel of speakers includes Owen Keogh, Head of Sustainability at Musgrave, Brian Murphy, Partner Audit & Assurance/Consumer & Tech Business at Deloitte, Emma Walls, Commercial Director at Glenisk and Fiona Twomey, Global Retail Specialist, Bord Bia. A producer showcase will also take place with five local Guaranteed Irish food producers telling the story behind their products and providing samples. These include Ballyhoura Apple Farm, Clonakilty Black Pudding, Kinsale Mead and Juspy Collagen Protein Blend.
Log onto www.guaranteedirish.ie for information on Guaranteed Irish Food & Drink month.