Centra Producers Win 22 Awards at Blas na hEireann 2022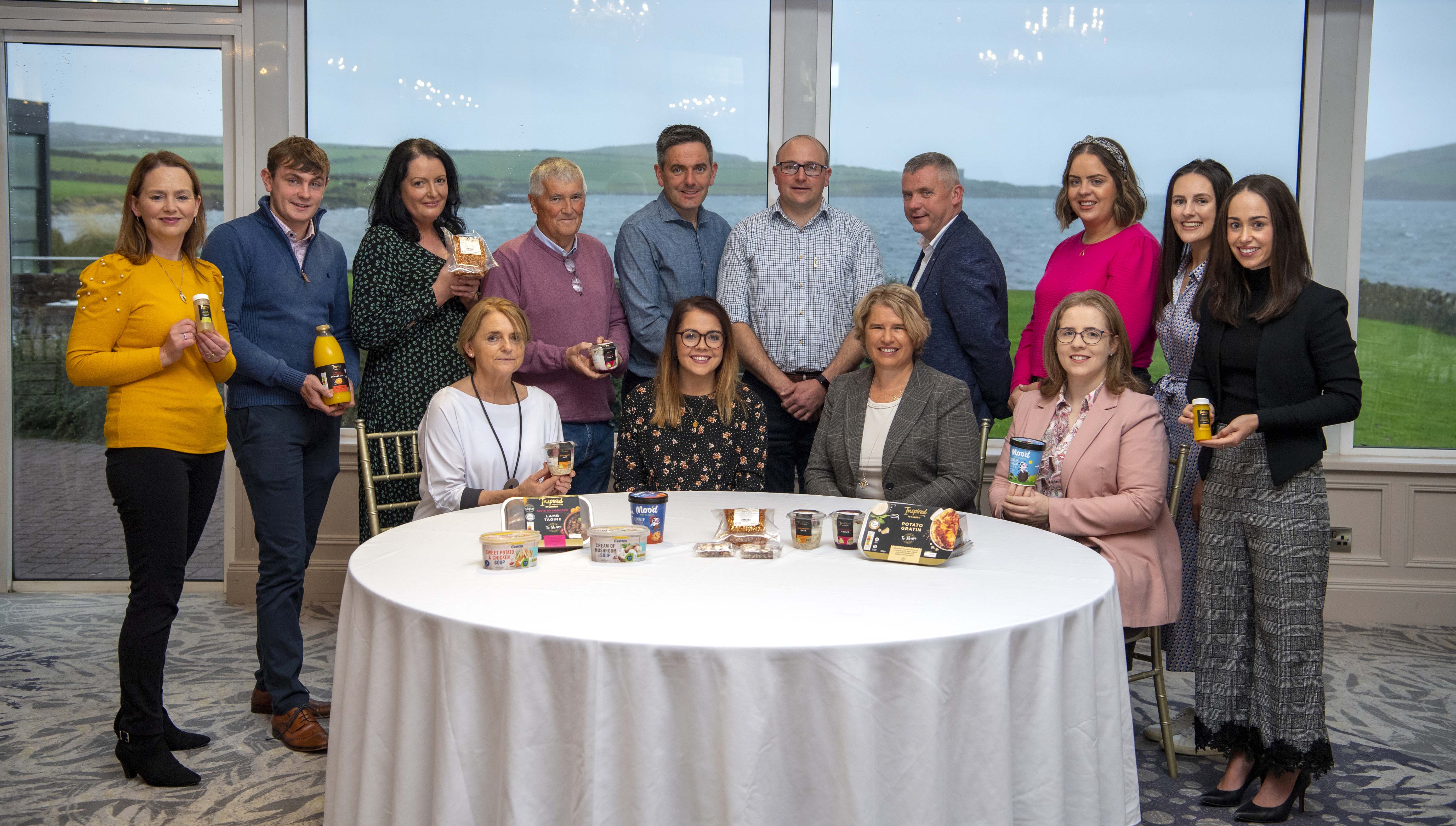 Convenience retailer Centra's Irish producers have claimed 22 awards at this year's Blas na hÉireann Irish Food Awards. Celebrating and rewarding the very best tasting Irish food and drink products, Blas na hÉireann awards are the biggest blind tasting of produce in the country and sees producers across the nation competing to take home the sought-after Blas accolades.
The awards, announced on Friday 30th September, saw Ireland's number one convenience retailer Centra producers take home 6 gold, 9 silver and 7 bronze awards. The big wins include 5 products from the premium Inspired by Centra range, expertly created to bring you a range loaded with value without compromising on taste or quality.
Award winners within the Inspired by Centra range include Inspired by Centra Angus Sirloin Steak with Peppercorn Butter (Kepak Ltd.), Inspired by Centra Salmon Sensation (Dunn's of Dublin), Inspired by Centra Lamb Tagine (Ballymaguire Foods), Inspired by Centra Mexican Style Sweet Potato and Bean Salad (Wonderfoods) and Inspired by Centra Cold Pressed Ginger Shot (Sunshine Juice Ltd.).
Other key award winners from our Centra range include Centra Crème Fraiche (Clona Dairy Products), Centra Chicken with Garam Masala Soup 400g (Ballymaguire Foods) and Centra Gold Blend Tea Bags (Bewleys).
Speaking at the awards, Ian Allen, Managing Director, Centra said; "Blas na Éireann are the largest food awards on the island and we're very proud to have taken 22 accolades at the 2022 awards. We work closely with our high-quality Irish suppliers, and we are delighted that so many of our local producers and their products have received the recognition they deserve at these esteemed awards. We're delighted to see 5 winners from our Inspired by Centra range which uses the highest quality home grown ingredients to deliver the very best tasting products to our customers at stores nationwide."
Now in its 15th year, Blas na hÉireann, The Irish Food Awards sees competition from a range of top-quality Irish producers across 32 counties.