Minister Naughten Announces Centra To Become the First National Food Retailer To Introduce 100% Compostable Coffee Cups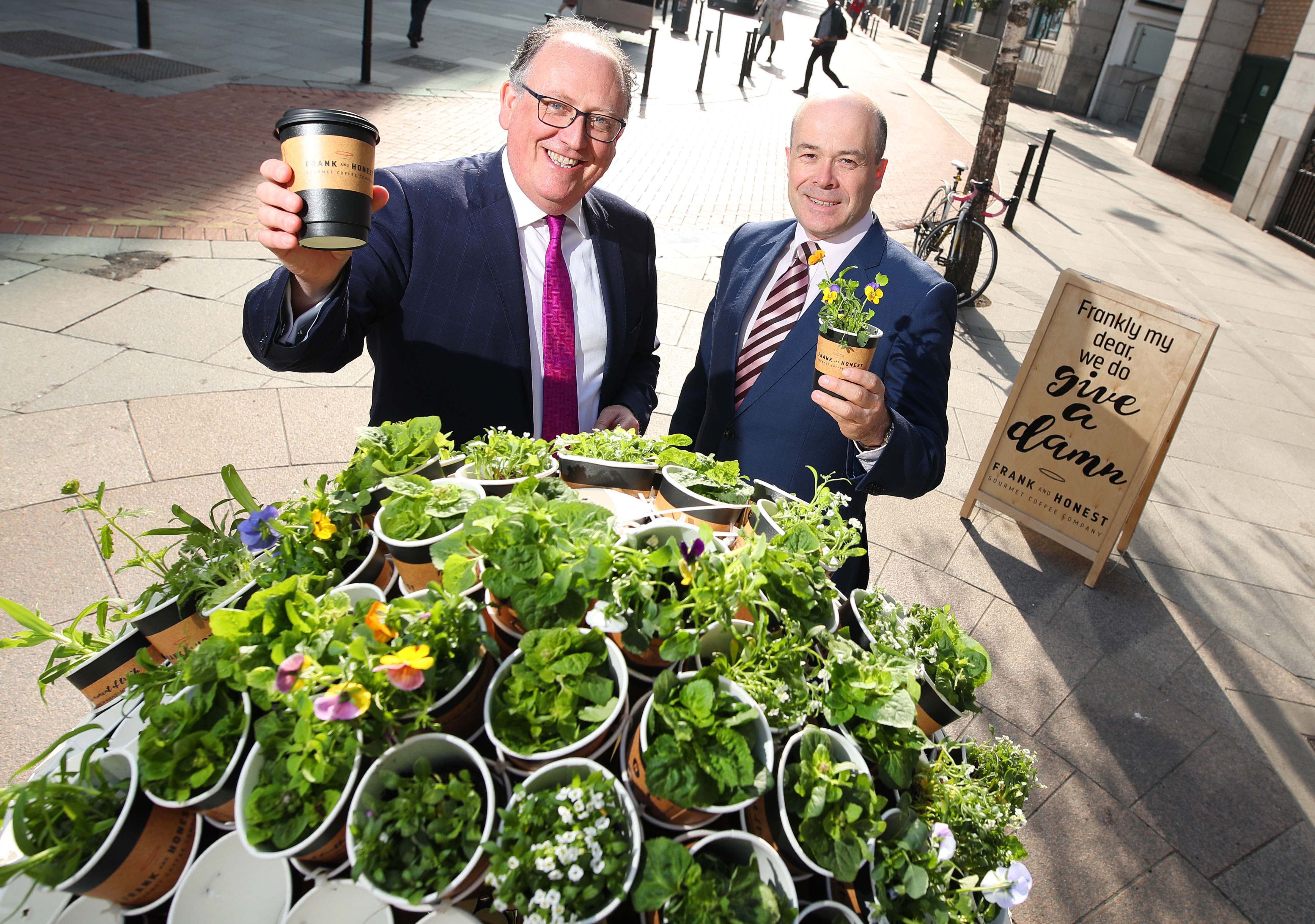 Frank and Honest announces commitment to become the first national coffee brand in Ireland to eliminate non-recyclable single-use cups
All Frank and Honest coffee cups to be fully compostable at the end of September
20 new Irish jobs to be created by CupPrint in Ennis, Co. Clare and Down2Earth Materials in Cork to supply compostable cups to Frank and Honest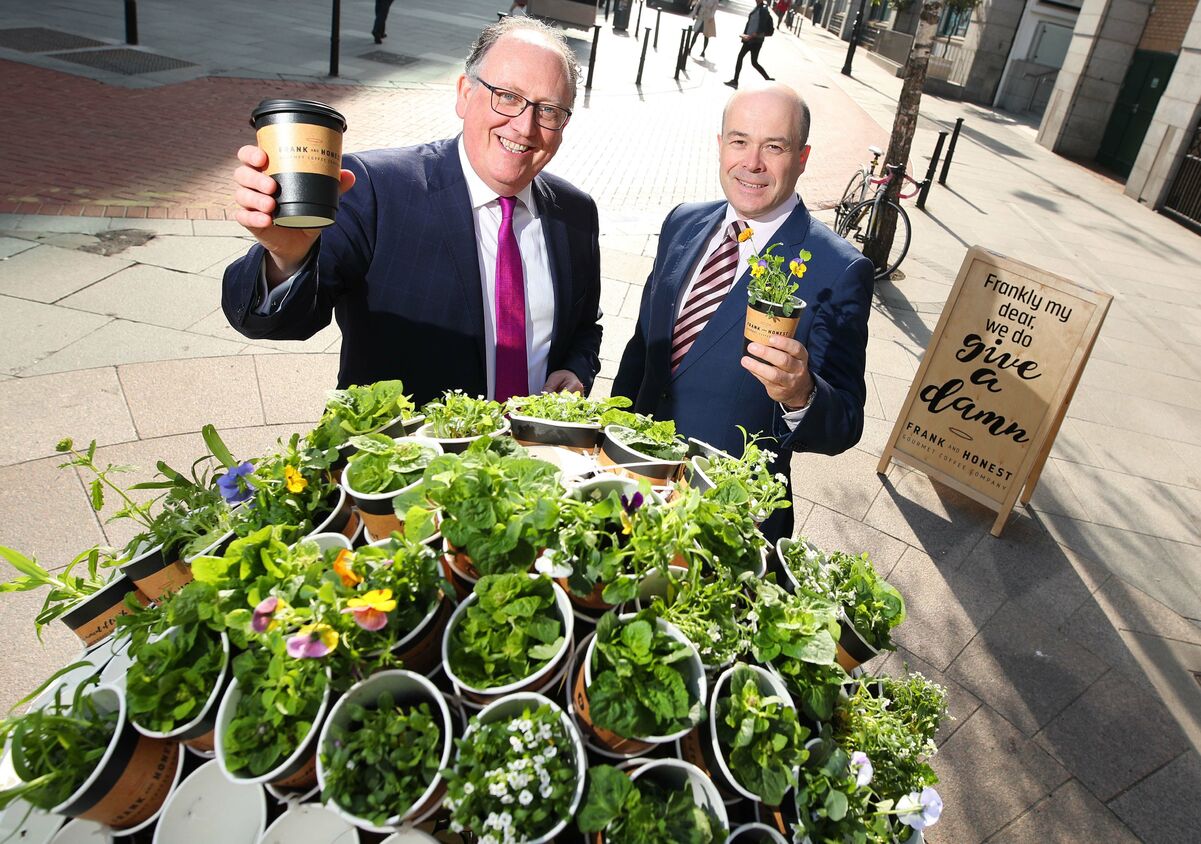 15th May, 2018 – Minister for Communications, Climate Action and Environment Denis Naughten TD has announced that Frank and Honest, which is available in Centra stores across Ireland, will replace all non-recyclable single-use cups with a new compostable cup and lid from September this year. CupPrint and Down2Earth Materials will supply the compostable cups and create 20 new Irish jobs in Ennis and Cork to cater for the increase in production.
The decision to switch to compostable cups has the potential to divert millions of coffee cups from landfill. Consumers will able to dispose of their compostable coffee cups in domestic brown bins. Compostable coffee cups can also be organically recycled in commercial composting facilities around Ireland before being converted into renewable energy or fertiliser.
The announcement forms part of Centra's overall sustainability strategy.
Commenting on the launch of Frank and Honest's compostable coffee cups, Minister for Communications, Climate Action and Environment Denis Naughten TD said: "I would like to commend Centra for making this important commitment. The decision to introduce compostable cups is a significant move that will lead to millions of single-use non-recyclable cups being diverted from landfill annually. Today's announcement is a significant step that supports my policy priorities in the waste area which includes my desire to work with industry to ensure single-use plastics are eliminated.  I am also really pleased to see two Irish businesses - CupPrint and Down2Earth Materials – benefit as a result of this." 
Martin Kelleher, Managing Director of SuperValu and Centra, added: "As Ireland's biggest grocery and convenience brands, we know that Centra have an important role to play in helping to make more environmentally friendly packaging available to consumers. We have taken this leadership position to eliminate non-recyclable single-use cups and replacing them with compostable coffee cups in line with Minister Naughten's strategy. Further to this, we are actively looking at how we can make additional improvements in-store and across our supply chain as part of our commitment to make 100% of our Own Brand and Fresh Produce packaging recyclable, reusable or compostable by 2025.
"We looked for innovative Irish based companies to partner with in order to offer a more sustainable coffee cup solution and we are delighted to work with CupPrint and Down2Earth Materials to deliver this. The job creation this has led to and the environmental benefits our shift to compostable coffee cups will deliver will help leave a more positive impact on the communities we serve every day."