CENTRA PARNELL STREET SCOOPS IGD'S INNOVATIVE STORE OF THE YEAR AWARD
Centra Parnell Street has won IGD's Innovative Store of the Year award.  The award, sponsored by McCurrach UK, was presented at the annual IGD Awards which took place on 3rd October, as more than 600 senior executives gathered to toast the biggest achievements in food and industry over the last twelve months.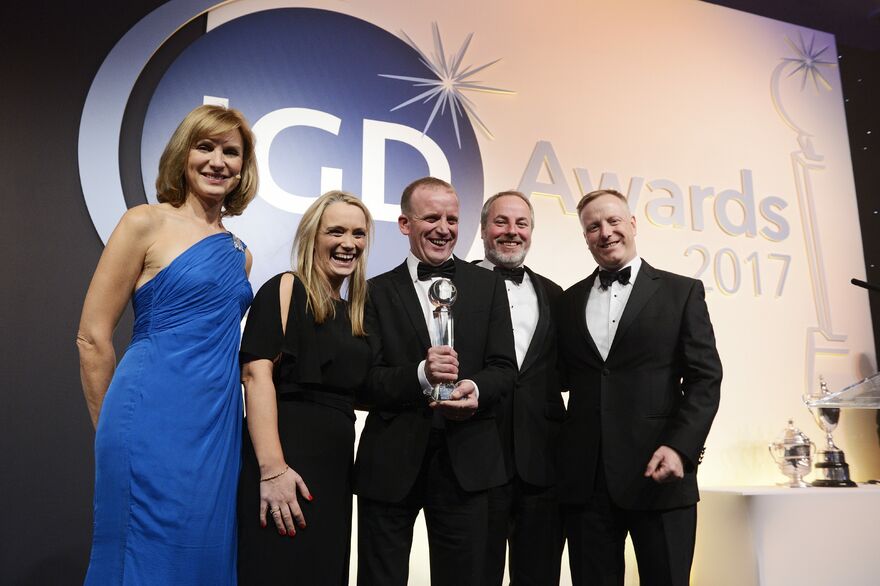 IGD analysts visited over 700 stores across 50 countries, including Ireland, the UK and the US, to shortlist just seven stores for their commitment to innovation, with Centra Parnell Street scooping the overall prize. Highly commended for pushing boundaries, Centra Parnell Street have been praised for their innovative and original store formats which help to improve customer shopping experience. 
Centra Parnell Street have been redefining convenience in response to changing consumer shopping habits, having introduced healthier convenient food ranges as well as a new innovative coffee offering, Frank and Honest. Its made-to-order fresh food deli with in-store seating and WIFI have helped improve shopper experience and bring convenience to the next level.
Out of the seven stores shortlisted for the award, Centra Parnell Street scored the highest marks on key criteria including shopper benefits, uniqueness, and the implementation of new thinking in retail brand strategy.
Noel Dunne, Store Owner of Centra Parnell Street, said: "We are delighted to receive this award from IGD, especially given the level of competition within the category. To be recognised on the world stage underlines the fact that Ireland is setting the standard globally and I am very humbled that my store has won this award. At Centra Parnell Street we are constantly looking for new ways to enhance our offering and have been quick to incorporate new health ranges and the new gourmet coffee brand Frank and Honest in response to evolving consumer demand."
Angus Maciver, Chief Executive of McCurrach UK, said: "This was a hotly fought category with some really great entries, in particular the innovative petrol forecourt developments we are seeing internationally. However, the Centra store in Dublin's Parnell Street stood out as our winner for its truly flexible format, appealing to many different shopper trends."
"The Irish convenience market has long been a source of inspiration for food-to-go. This store offers high-quality fresh food, brilliantly executed and really tailored to shoppers' needs. Personalisation is at the heart of the range, with a team of passionate foodies on hand to create theatre for shoppers, whether they're after food to eat now or food for later."
"The other highly innovative aspect of this Centra store is that the model is a scalable franchise, as fit for a city centre store as it is for the more urban and rural locations to which it's already being rolled out. Congratulations to Centra!"
Joanne Denney-Finch, IGD Chief Executive, said: "For more than 25 years, the IGD Awards have celebrated the achievements of our truly world-class industry. These are hotly contested awards and this year the bar was set as high as ever. Yet again we received a very large number of entries, which is testament to the innovative, high-quality work taking place across our industry.
"We're living through challenging times, yet our industry never fails to impress in its determination to continue surprising and delighting shoppers. Many congratulations to all our winners and finalists."
With over 450 stores, Centra employs almost 11,000 people and serves over three million customers per week. Centra invests more than €240 million in local communities per annum, which is the equivalent of €4.5 million per week through a combination of payments to local suppliers, acquisition of local business services, wages, charitable donations and local sponsorships.
About the IGD Awards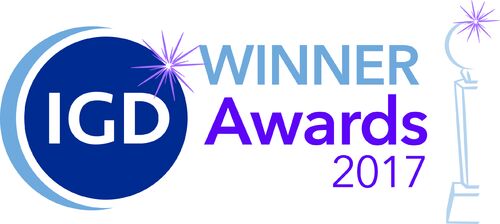 The winners of the IGD Awards were selected by a panel of industry experts, including representatives from IGD and companies from across the food and grocery supply chain. For the first time ever in 2017, three awards were voted for by shoppers – the IGD Food-to-Go Operator of the Year, the IGD Online Retailer of the Year and the IGD Retailer of the Year – through IGD's ShopperVista service, the barometer of the British grocery shopper.
IGD is an education and training charity for the food and grocery industry that undertakes research for the benefit of the public.
For a full list of the winners of the IGD Awards 2017, please visit igd.com/awards