Go back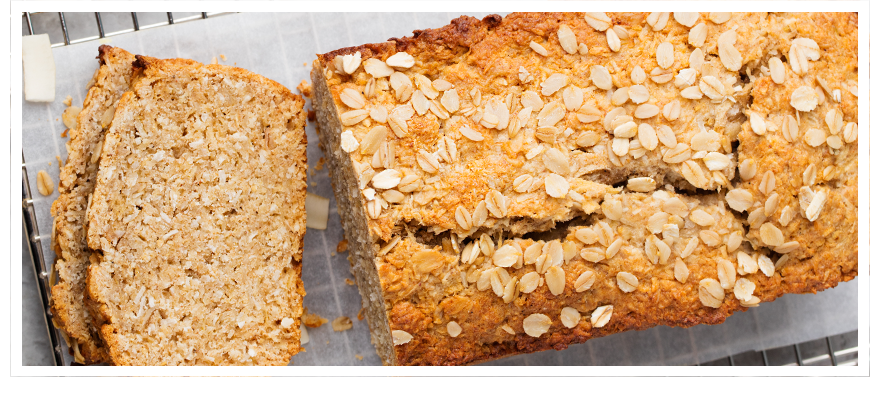 Method
Place baking powder, oil and yogurt in the mixing bowl.
Using the same yogurt tub measure two tubs of the oats and add to the bowl.
Add some of your favourite seeds at this point too and stir thoroughly.
Place in a lined loaf tin.
Cook at 180°C or a little higher first time and lower halfway through.
Cook for approximately 45 minutes.
10 minutes before the end of the cooking time, remove the bread from the tin, turn upside down and cook for remaining 10 minutes.
Leave to cool on a wire tray, wrapped in a clean tea towel.
More Recipe Ideas
Back to dashboard