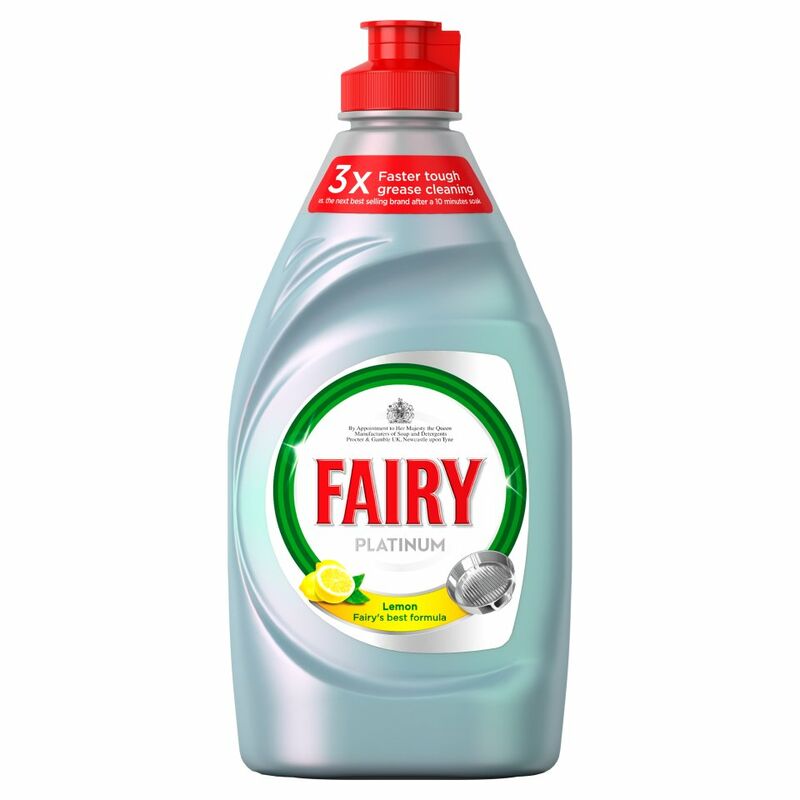 Fairy Platinum Washing Up Liquid Lemon 383ml
Fairy Platinum washing up liquid offers Fairy's best ever cleaning giving you impeccable results, even against the toughest grease cleaning challenges. Every drop of Fairy quickly penetrates and weakens residues on dishes saving you time and effort and gives you brilliantly clean dishes.
Ingredients

15-30% Anionic Surfactants, 5-15% Non-Ionic Surfactants, Methylisothiazolinone, Phenoxyethanol, Perfumes.