McHugh's Centra Edenmore achieves 41% carbon reduction in the past 12 months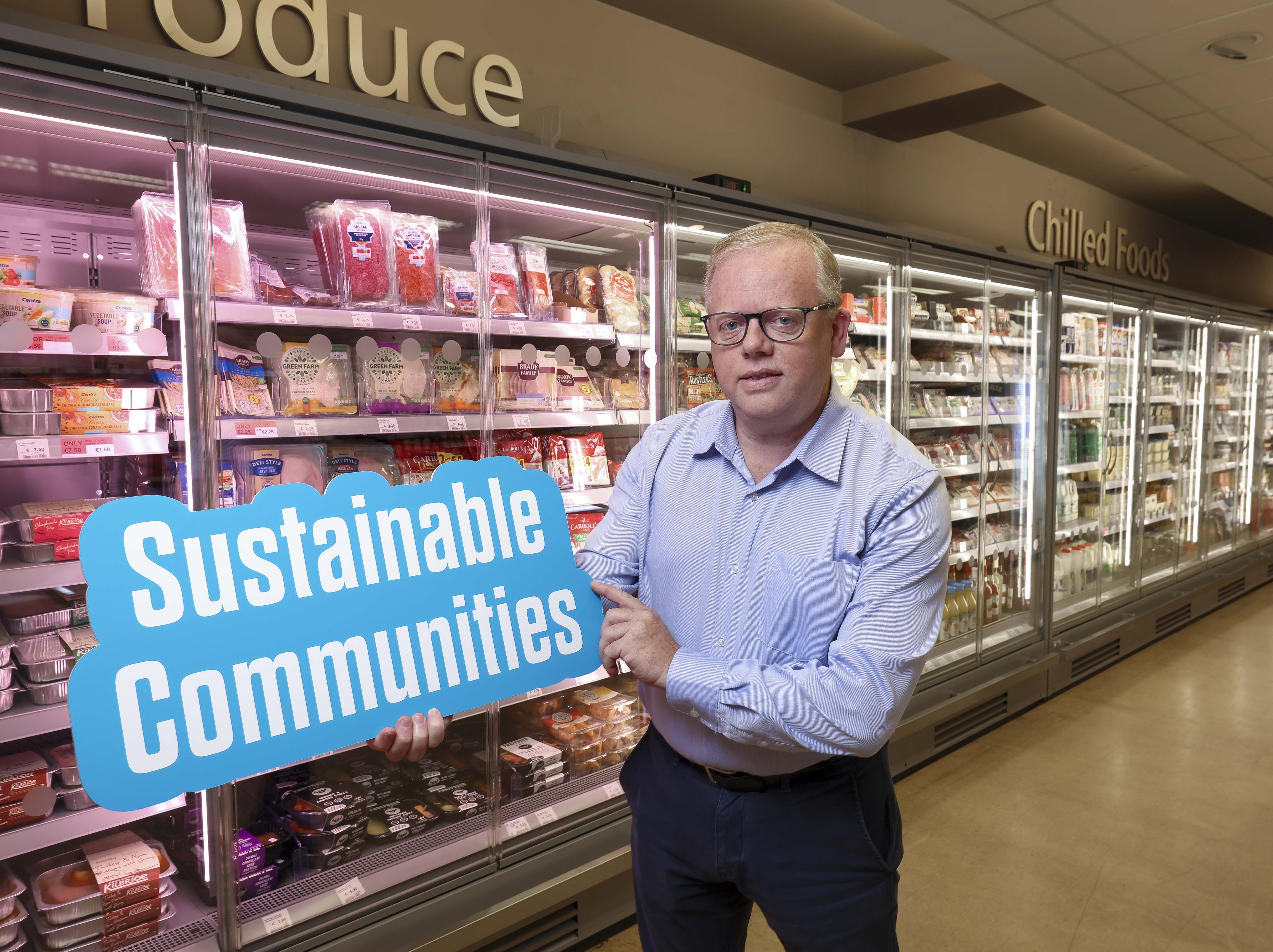 McHugh's Centra Edenmore has achieved a 41% carbon reduction since implementing sustainable initiatives over the last year.
As part of the significant store investment Centra Edenmore has incorporated a number of sustainability upgrades to enhance the efficiency of the store, including the upgrading of its refrigeration and freezer equipment with refrigeration doors
Sustainability efforts at McHugh's Centra Edenmore also extend beyond the store, with the store heavily involved in supporting the local sensory garden and the Helping Hands Charity Shop. It also sponsors the local TidyTowns and is a long-standing supporter of St Monica's GAA Club.
Dominic McHugh of McHugh's Centra Edenmore said: "At Centra Edenmore, we are acutely aware of the responsibility that rests with all of us in relation to climate action, both individually and collectively. The changes we have made in store as a result of our store revamp and the Centra sustainability fund have allowed us to achieve a 41% carbon reduction. For example, we have installed new refrigeration units with all doors running on environmentally friendly gas. We look forward to building on these actions and making, simple, every day, real sustainable action accessible for our loyal customers. As a community hub, we are committed to reaching Net Zero by 2040 and we will continue to enhance sustainability measures across our store to play our part."  
By the end of 2023, over  5,200  solar panels will be installed 48 Centra stores generating the equivalent amount of electricity to power almost  460 homes entirely for a year. More than  80 Centra stores will have solar panels by the end of 2025.  
Ian Allen, Managing Director of Centra: "Our stores are at the heart of communities around Ireland, and we are proud that our network of Centra retailers have shown real passion and enthusiasm to continue to lead by example and implement sustainability measures. Over the month of June some retailers saw 30% or more of the electricity they used come from solar panels they installed on their roofs; this is sustainability in action. We are on track and are seeing constant efficiencies and improvements being made across our retail network.  Our customers want us to do more, and we are focused on doing this and working with our retail partners to make every community a sustainable community. We want to make a real-lasting legacy for generations to come." 
Musgrave set out to achieve a 12% carbon reduction by end of 2023.    Centra and SuperValu retailers have achieved an overall 9% carbon reduction in stores across the country, a year on from the launch of the Musgrave Sustainability Fund.
Further details on Musgrave's sustainability strategy can be found at:  https://www.musgravegroup.com/sustainability/.