Lee's Centra Pallasgreen achieves significant success on their journey to net zero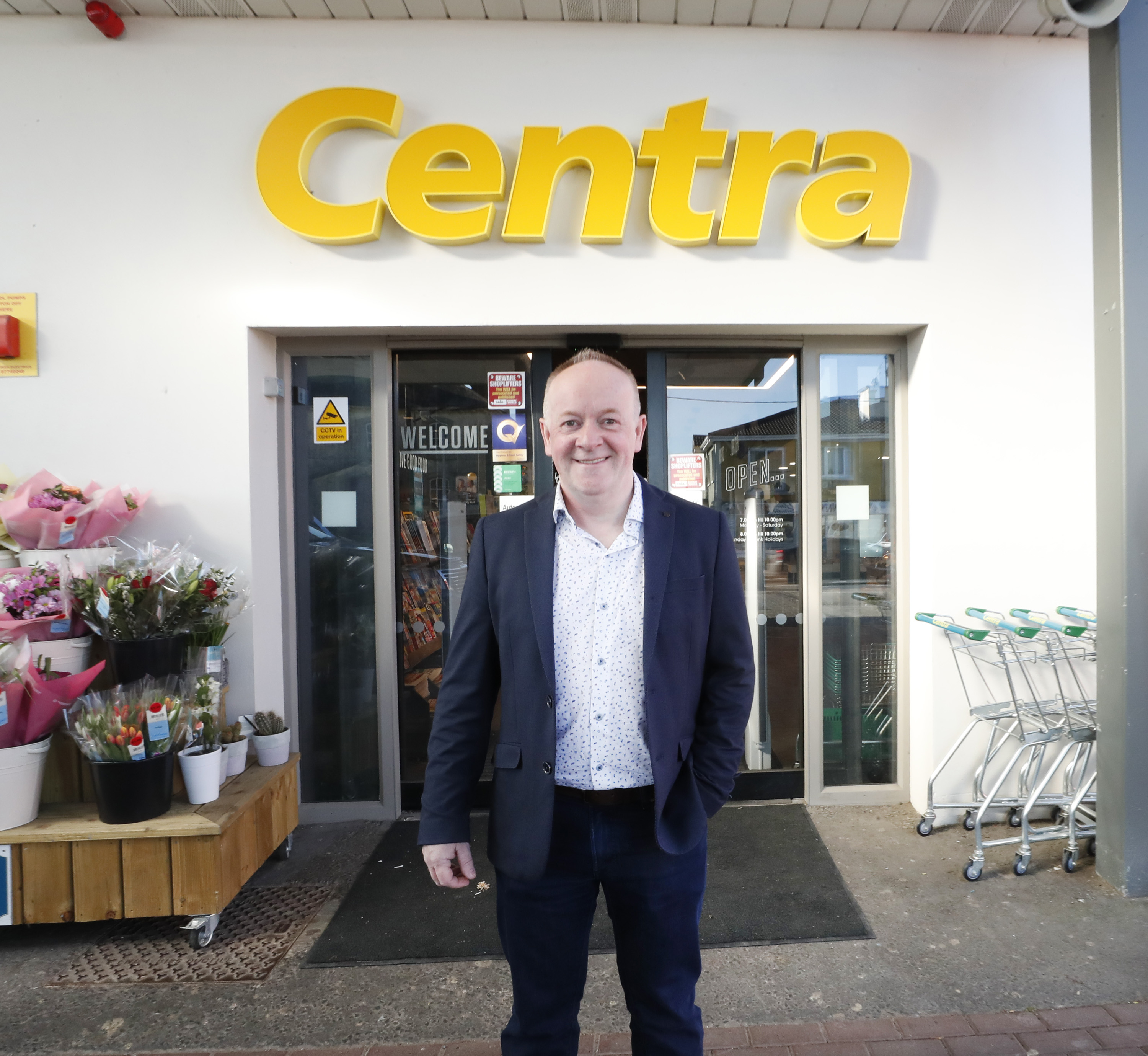 This Earth Day, Lee's Centra Pallasgreen are proud to announce that they have reduced carbon emissions instore by 47% following the successful implementation of several sustainability measures, supported by Centra's €10 million investment in energy and carbon reduction. The energy saved in store is enough to power 21 homes for every year going forward.
Lee's Centra Pallasgreen has introduced several sustainability measures including doors on refrigeration units which are now running on environmentally friendly carbon neutral gas, and retrofitted new energy and cost-effective LED lighting, which use 60% less energy than standard bulbs.
The store has successfully integrated electric shelf edge labels (eSELs), which has removed the need for traditional paper label inserts across the store, as well as upgrading their remote freezers. In addition to this, the store has also redeveloped the building itself, with the building fabric been upgraded to improve energy efficiency. The store now also features segregated recycling bins as well as highlighting its 'Reduced to Clear' discounts on products close to expiry date to support its customers in the local community on their own sustainability journey.
Committed to their sustainability targets, Centra Pallasgreen will continue to invest and is currently evaluating solar panels as part of their next sustainable change and have a Sustainability Champion in store to help drive this change.
Community efforts at Lee's Centra Pallasgreen also extend further than the store. Since purchasing the store in Pallasgreen 12 months ago, owners Ray & Brendan Lee have become very involved in supporting the amazing local community. Now main sponsors of Pallasgreen GAA as well as supporting Ladies football in Pallasgreen LGFA, local national schools, meals on wheels and many other community groups and charitable fundraisers. They will also support the upcoming Pallasgreen Darkness into Light walk in May.
Ray Lee, Centra Retailer, Lee's Centra Pallasgreen said: "At Lee's Centra Pallasgreen, we are passionate about making a positive contribution to bettering the communities in which we operate. We are committed to working towards and achieving Centra's net zero carbon goals. Our investment in energy and carbon reduction measures in store to date has resulted in a reduction of carbon emission by 47%. This is a significant milestone for the store which we are very proud of. We will continue to play an active role in our community, implement sustainability measures across the store and are committed to reaching Net Zero by 2040."  
As part of its sustainability journey, Centra is aiming for 100% own brand packaging and deli packaging to be recyclable, reusable, or compostable by 2025. Currently, 97% of Centra's own brand packaging and 92% of its deli packaging is recyclable, reusable or compostable. Lee's Centra Pallasgreen have introduced compostable salad bowls and soup cups, reusable knives and forks and new compostable sandwich wrapping paper.
To date, over 245 Centra stores have availed of the investment, resulting in a carbon reduction of 2,017 tonnes, which is the equivalent to planting 72,899 trees or powering 1,000 homes, making Centra stores environmentally friendly.