Centra to invest €23 million in store expansion programme for 2023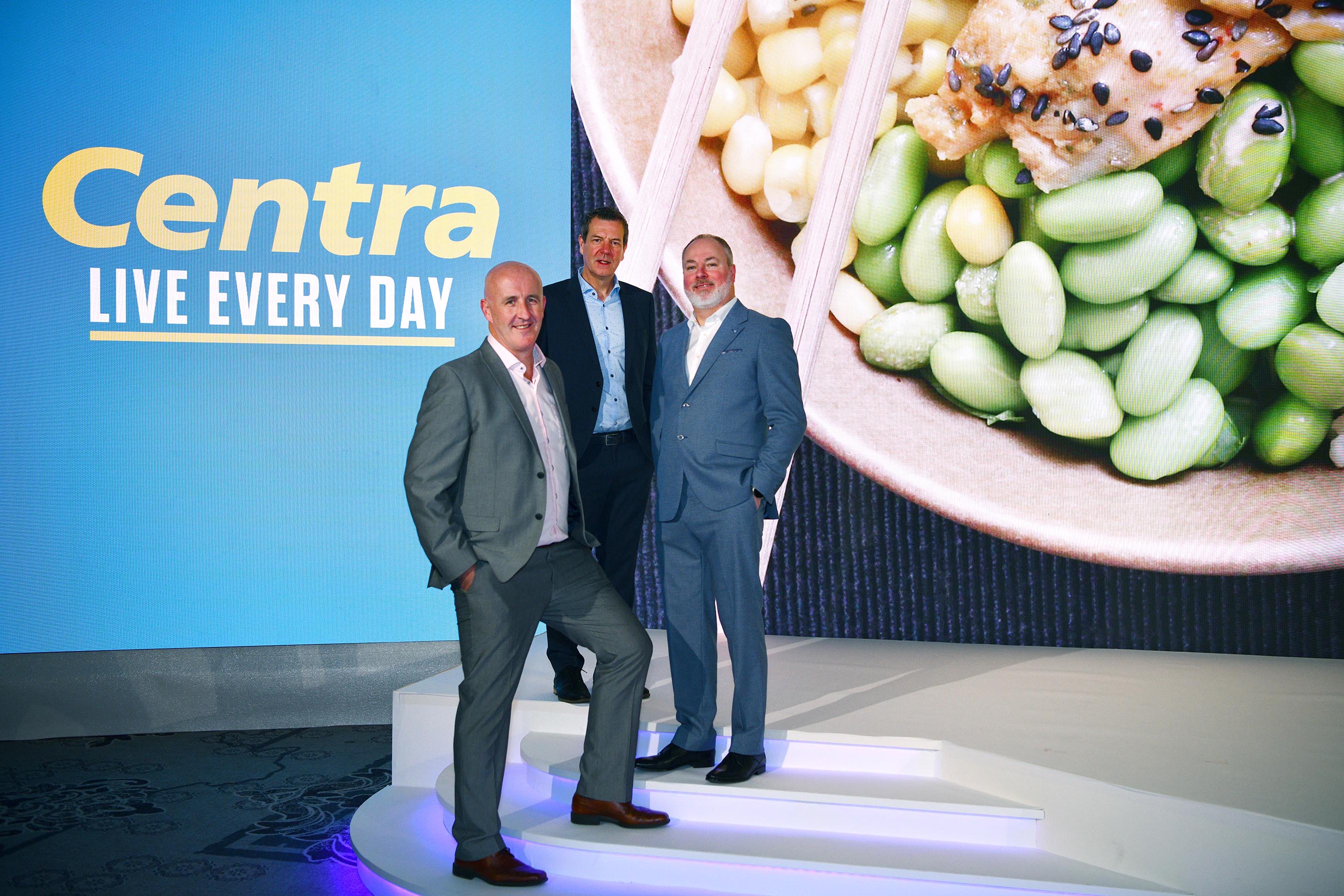 Centra, Ireland's leading convenience retailer, has today announced a €23 million investment in its store expansion programme. The investment will see it grow its nationwide presence with the opening of 18 new stores, creating at least 468 new jobs across local communities, bringing the total employment figure at Centra to over 12,000. As part of the programme, Centra will also revamp and refresh 35 existing stores in 2023, with their bespoke award-winning store design. Centra's store expansion and investment programme is in addition to the €25 million deployed last year which included the refresh of 33 outlets across its world-class retail estate.
2022 saw sales of over €1.98 billion achieved for the first time across 167 million consumer transactions. Customers found value in Centra stores during the pandemic and continue to enjoy the savings Centra offers, visiting regularly and often for their convenience needs. The brand has demonstrated strong resilience in the face of the ever-increasing economic challenges, which has resulted in a 17% increase in sales compared to 2019, the last non-Covid-19 impacted retail year.
As 2022 saw the final lifting of Covid-19 restrictions, employees returned to offices in urban locations around the country. This trend saw a significant uplift in demand for Centra's convenience offering with the on-the-go breakfast and lunch options increasing sales by 13% on 2021. Lunchtime deli sales alone increased by almost 11% (10.9%) compared to 2021 as the need for convenience lunch topped the agenda for consumers. Frank and Honest coffee sales were up 7%.  In addition, Centra's bakery also continued to grow in popularity, with sales increasing by 8% year on year as on-the-go favourites such as scones, pastries, rolls and baguettes continued to fill consumers baskets as convenience foods of choice.
However, 2022 was not without its challenges as we saw the cost-of-living crisis begin to take hold. Shopping trends showed that consumers made a shift in the latter part of 2022 and were focused more heavily on dining in, with the Centra Freshly Prepared range enjoying a 10% growth year on year. As consumers continued to pursue value and shop 'smarter', Centra also saw demand for their own-brand range increase significantly, with sales growing by 10.3%, with customers who made the switch enjoying savings of up to 50%.
Speaking about the announcement, Centra Managing Director Ian Allen said: "At Centra, we strive to deliver the best value and exceptional quality Irish products to customers. Our in-depth understanding of the role of convenience in shopping decisions saw us adapt to the schedules of our time-poor shopper, meeting their needs at each hour of the day. Today's customers are shopping little and often and Centra is the perfect solution to meet this trend.
With nearly 500 stores, Centra is Ireland's leading convenience retailer operating in every community across the country and is well-placed as a destination for top-up shopping. The breadth, scale and value offered through our Centra stores ensures that we can continue to meet the changing daily needs of our customers on their doorstep.
Ian Allen continued: "We are also cognisant that these are challenging times, with increased living costs and rising inflation. We're continuously adapting to meet our customers' needs and I would like to thank them for their loyalty, as well as our retail partners in every community across Ireland for the role they have played in delivering this relentless value and service."
This year and beyond, Centra will continue its focus to innovate and enhance its offerings to consumers.
In Q1 2023, Centra expects to expand its trial same-day delivery partnership with Just Eat & Deliveroo to six further locations. Customers have shown significant interest in the delivery service, which was rolled out across 34 locations in 2022.
Moo'd ice cream, our exclusive ice cream brand, enjoyed a 13% increase in sales in 2022, with growth fuelled by the installation of a further 34 new Moo'd ice-cream counters across the retail estate in 2022. The much-loved ice cream brand will see an expanding of gelato flavours, giving customers greater choice and enjoyment of the range.
In addition, Centra's partnership with The Happy Pear continues to go from strength to strength, with a 21% growth in sales recorded in 2022, with soups, meals and cereals all proving popular amongst shoppers. 
Sustainability will continue to be a leading priority for Centra, with 96% of own-brand product packaging now recyclable, reusable or compostable, which positions the business ahead of targets to achieve 100% green packaging by 2025. Having launched the Musgrave Sustainability Fund in 2022 to the tune of €25 million, Centra stores across Ireland are undergoing sustainable upgrades. So far, 200 Centra stores in the Republic of Ireland have availed of the fund which has achieved a reduction of 1,714 tonnes of carbon to date. This fund is part of the company's commitment to achieve net zero carbon by 2040. Through the fund, Centra stores can avail of funding for LED lighting, refrigeration and freezer upgrades, electronic shelf edge labels (eSELs), solar panels, and electric delivery vans.
Centra stores continue to play an active role in their communities, making significant financial contributions through employment, sponsorships and supports to a number of charities, which remains a priority for the business throughout 2023. Last year, Centra stores raised over €105,000 for the Irish Cancer Society. Centra also launched their in-store fundraiser in March 2022 to support those impacted by the war in Ukraine. This funding, combined with the Musgrave Group fundraising appeal contributed over €1 million to these efforts.
(Pictured is, L to R, Ian Cuddihy, Centra Council Chair, Ian Allen MD Centra and Cormac Dawson Sales Director Centra pictured at the annual Centra Conference at The Great Southern, Killarney, Co. Kerry)