Centra Staff and Customers raise €50,000 in support of the Irish Cancer Society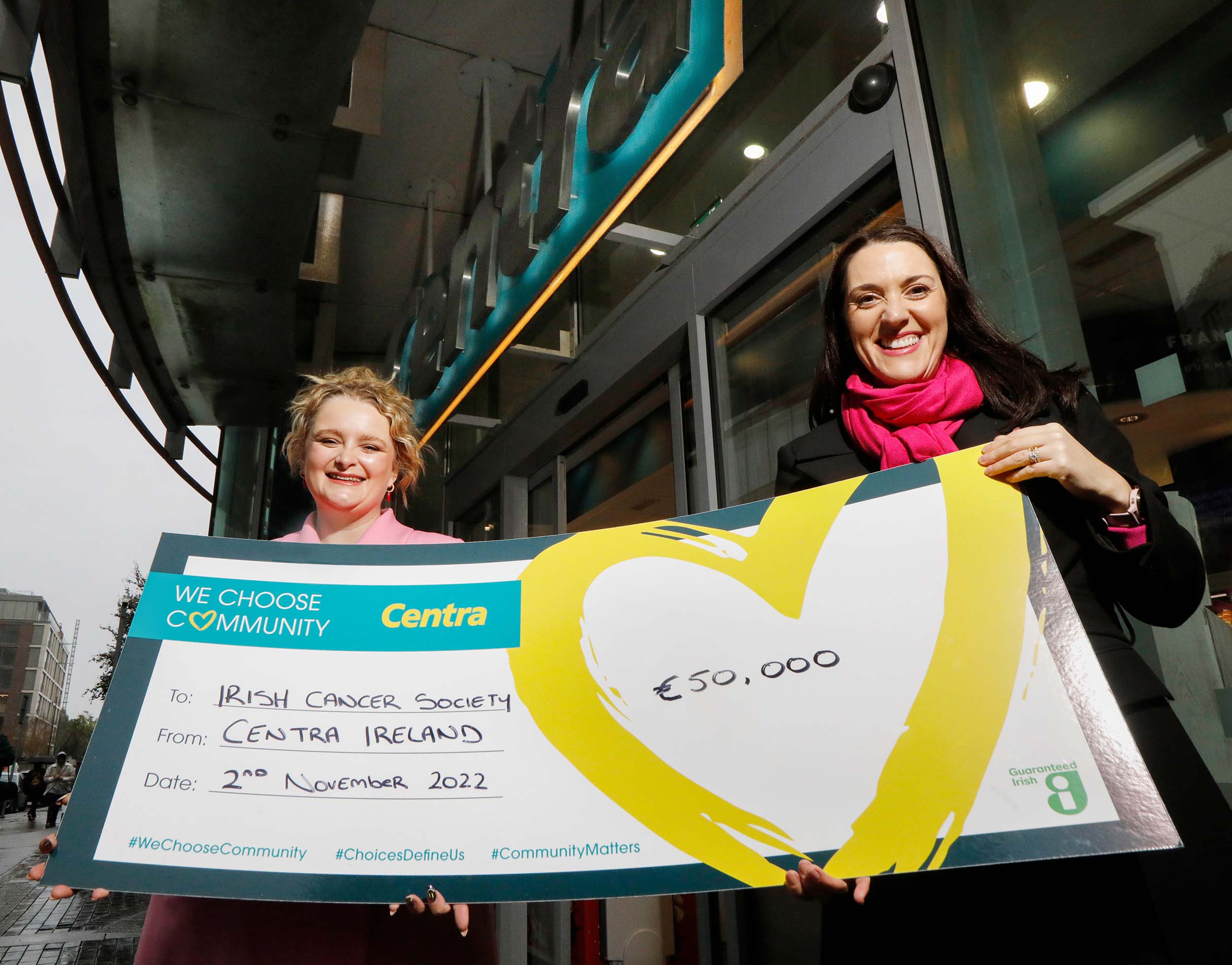 Staff and customers from leading Irish convenience retailer Centra have raised €50,000 in support of the Irish Cancer Society's 2022 Breast Cancer Awareness campaign.
For the 13th year, Centra has partnered with the Irish Cancer Society to help support breast cancer patients and their families in communities across Ireland. Continuing on the success of last years 'Care For Your Pair' campaign, this year's contributions were raised as a result of combined efforts by communities and Centra stores nationwide.
This year, 292 Centra stores across Ireland participated in a variety of fundraising activities such as an in-store tap to donate initiative, cake sales, community walks as well as highlighting the importance of early detection of breast cancer in stores and across social media.
Speaking about the fundraiser, Ian Allen, Managing Director, Centra said; "We are delighted to support the Irish Cancer Society for over a decade now and each year, we are blown away by the combined efforts from our Centra retailers stores and customers in the surrounding communities. The funds raised will positively impact people across Ireland effected by breast cancer and we are extremely proud to partner with this charity".
All donations raised will go directly to the Irish Cancer Society and will contribute towards helping to fund life-changing cancer research and support services, such as the Irish Cancer Society's Support Line, Night Nursing Service, Volunteer Driver Service and free counselling.
Rosemary Simmons, Head of Fundraising at the Irish Cancer Society said; "The Irish Cancer Society is delighted to mark the 13th year of our partnership with Centra. The outpouring of support from staff and customers in Centra stores across Ireland has been incredible. Each year we are overwhelmed by the enthusiasm which is displayed throughout the partnership. The funds raised this year will play a vital role in providing free support services and care to people affected by breast cancer while also helping to develop ground-breaking breast cancer research.
When it comes to breast cancer early detection can save lives and we encourage anyone who has a concern to contact a GP. Our Support Line is also available on 1800 200 700 where our expert cancer nurses are available to chat about any issue big or small when it comes to breast health and breast cancer."