Centra to Introduce More Sustainable Choices as Part of it's Journey to 100% Sustainable Deli Packaging.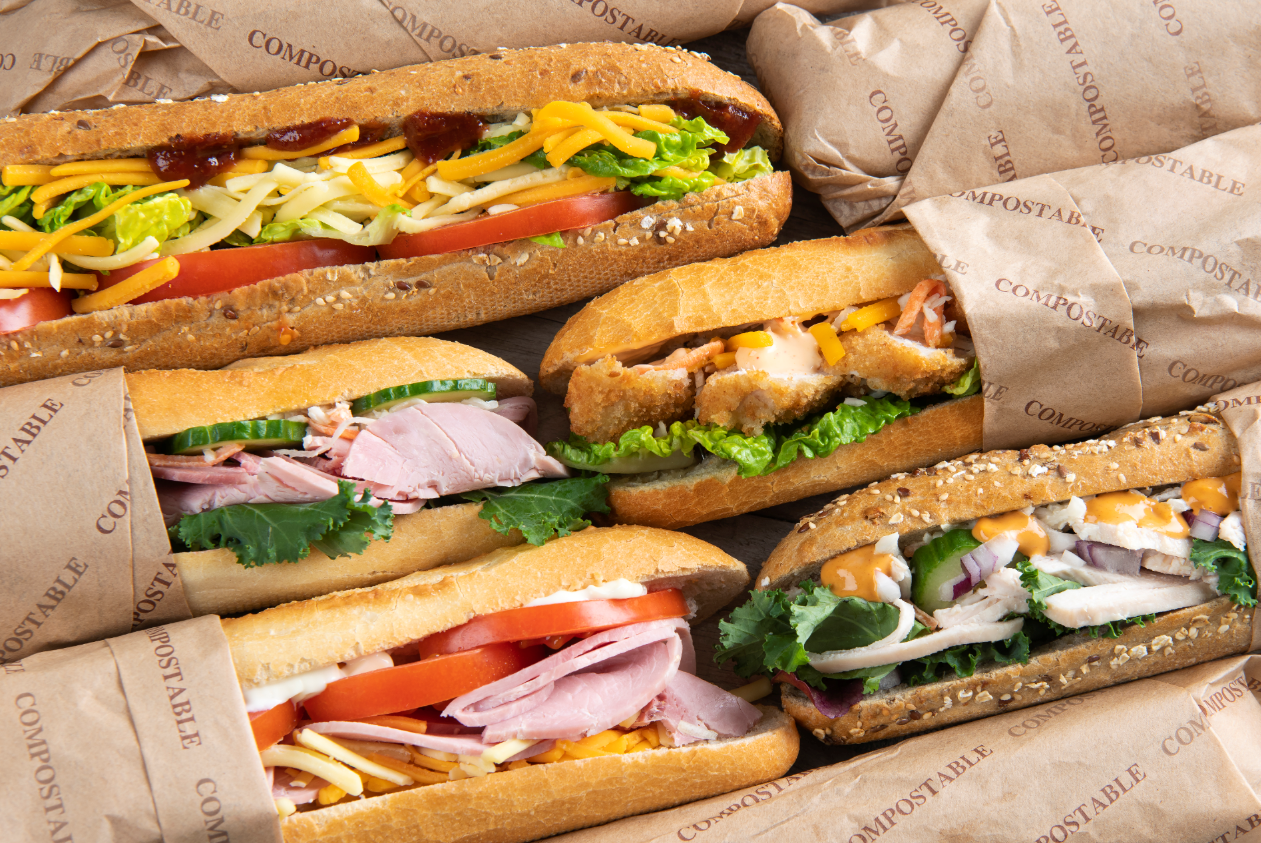 By the end of 2022, 92% of Centra's deli packaging will be sustainable.
Centra is committed to ensuring 100% of its deli, own brand and fresh fruit and vegetable packaging are recyclable, reusable or compostable by 2025.
Today, Centra announced new sustainable deli packaging changes as part of its commitment to eliminate, reduce and replace unsustainable packaging.  Centra aims to deliver 100% sustainable deli packaging in delis nationwide by 2025. Centra deli packaging innovations include compostable salad bowls and soup cups, reusable knives and forks and new compostable sandwich wrapping paper.
The move towards more sustainable deli packaging, the latest step in Centra's sustainability journey, will see over 234 tonnes of waste being diverted from landfills.
Centra's sustainability initiatives will support Centra's deli packaging becoming 92% sustainable by the end of this year, allowing Centra customers to enjoy freshly made salads, made to order chicken fillet rolls and other deli favourites while ensuring the packaging is environmentally friendly.
One of the new and exciting packaging innovations is compostable sandwich wrapping paper which does not contain silicone coating or PFAS like traditional greaseproof paper and is instead made with a water-based barrier.
Ian Allen – Managing Director of Musgrave said "Centra retailers are committed to providing our consumers with more sustainable choices every day, and this includes supporting our customers in enjoying their deli favourites with environmentally friendly packaging.
We are proud to be leading the way amongst other convenience retailers in Ireland eliminating where we can and ensuring as soon as new sustainable packaging options come on stream that they are rolled out in our stores to help us continue our journey to 100% sustainable deli packaging."
As part of its sustainability journey, Centra has introduced Frank & Honest compostable coffee cups and lids, compostable fruit and vegetable bags, reusable compostable shopping bags and most recently the Centra own brand apple range has changed to 100% recyclable packaging.
Musgrave, Centra's parent company, recently announced a €25million investment as part of a new sustainability fund aimed at empowering Centra retailers to achieve net zero carbon by 2040.