Centra reveals sales of €1.98 billion in 2021
Centra reveals sales of €1.98 billion in 2021 and announces a €25 million investment in-store expansion programme with plans to open 18 new stores in 2022 creating 430 new jobs.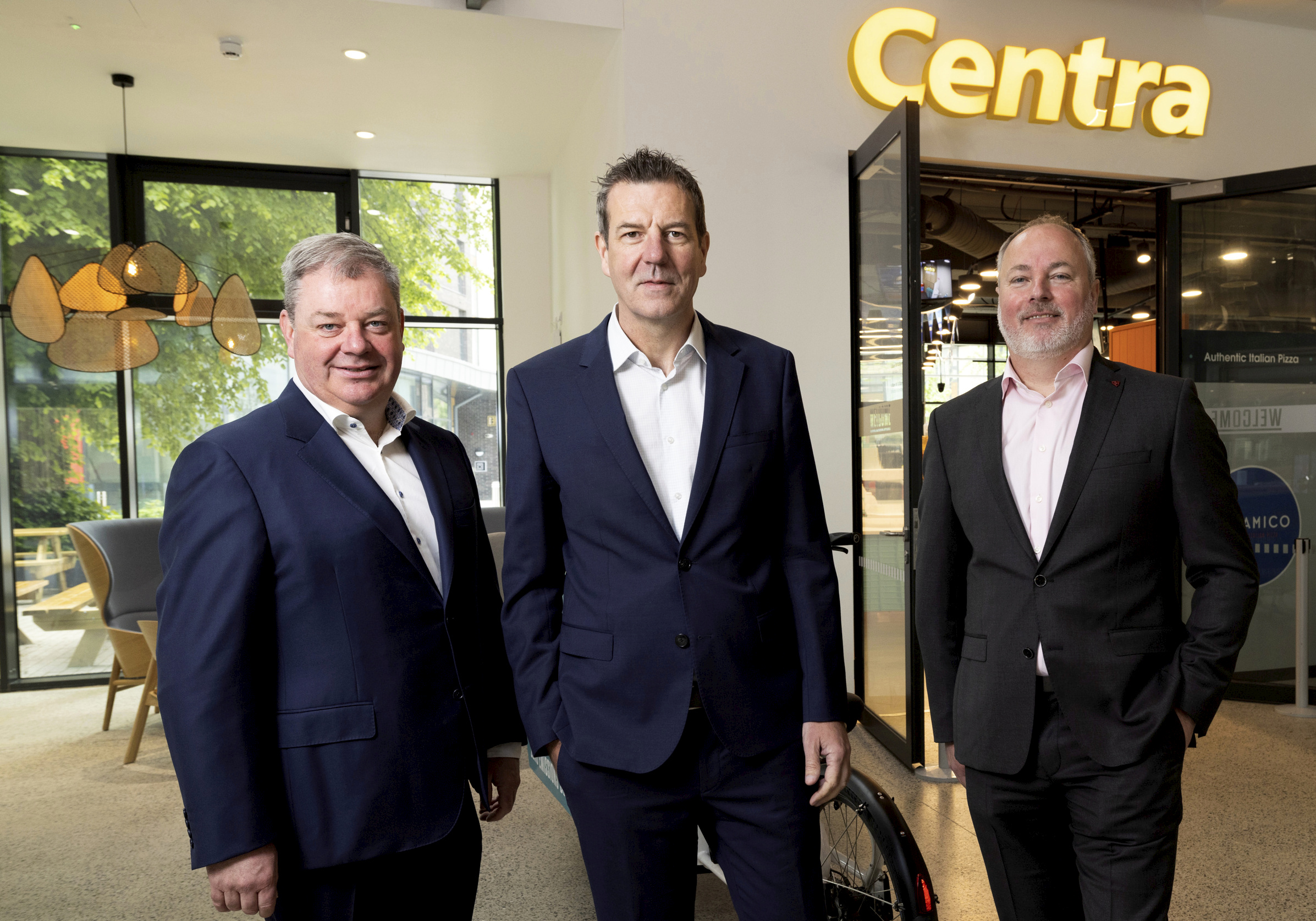 Centra, Ireland's leading convenience retailer, has reported strong sales of €1.98 billion and 2.5% annual growth for 2021. This robust performance was driven by growth in Centra's convenience offering, including its award-winning own-brand ranges and Inspired By Centra, and Freshly Prepared meals as well as Frank and Honest coffee. The performance was also underpinned by increasing consumer demand for wide-ranging product offerings and Centra's position as a local top-up grocery shopping destination.
The retailer has also announced a €25 million investment in an ambitious expansion programme. The expansion will see 18 new Centra stores open in 2022, creating over 430 new jobs in local communities around the country. The expansion programme is in addition to the 11 new Centra stores opened in 2021 and the €17 million deployed last year to revamp and refresh 64 existing stores. Centra supports over 38,000 jobs and directly employs 11,716 people across the 483 stores operating in Ireland.
Throughout the pandemic, shoppers sought convenient meal solutions and tasty treats, driving demand for Centra's cook at home prepared ranges. Moo'd Ice Cream, Centra's high-quality Irish Ice Cream concept, recorded sales of €10m last year, up over 52% on 2020. The Inspired By Centra range saw strong growth with a 40% increase in sales, while the Freshly Prepared range of meals also saw a 40% jump in sales, demonstrating growing consumer demand for convenient, own-brand products and meals.
Speaking about the announcement, Centra Managing Director Ian Allen said: "This robust sales performance underscores our position as Ireland's leading convenience retailer. We have seen significant growth driven by increasing consumer demand for healthy and high-quality own-brand products at reasonable prices. We are continuously redefining convenience retail to ensure we satisfy the evolving needs of our shoppers by offering market-leading ranges. We are acutely aware of the rising cost of living challenges and we are working hard with our suppliers and retail partners to continue delivering the best value and quality to our customers."
The announcement follows the publication of an economic impact report by leading economist Jim Power. The report highlights the financial contribution of Centra stores is valued at an estimated €646.7 million. Direct employment by Centra creates approximately €38 million in employment taxes and generates a total net wage of €160.4 million, which is injected into local economies.
Speaking about the report, Centra Managing Director Ian Allen added: "The economic impact report highlights the hugely positive role Centra continues to play in providing support and employment to localities nationwide. Local Centra stores play a very active role in their communities and make a significant financial contribution through employment but also the various sponsorships and support for numerous charities. In 2021, Centra stores spent €2.1 million on local sponsorships and payments to a wide array of local and national charities. We are immensely proud of Centra's position at the heart of communities around Ireland, and we look forward to bringing our high-quality convenience offering and unrivalled customer service to new communities across the country while continuing to support local Irish producers and suppliers."
Centra is renowned for high-quality standards, as demonstrated by the awards that the stores win for product standards and people awards.
Centra has three types of stores operating in Ireland – Neighbourhood Stores; Convenience Stores; and High Convenience Stores. In total, it currently has 483 stores operating in Ireland, and there are currently plans to open a further 18 stores in 2022. The regional footprint of the stores is very strong with stores in all 26 counties.
Table 1: Regional Distribution of Centra Stores
| | | | |
| --- | --- | --- | --- |
| County | Number of Stores | County | Number of Stores |
| Carlow | 7 | Longford | 4 |
| Cavan | 9 | Louth | 14 |
| Clare | 10 | Mayo | 17 |
| Cork | 62 | Meath | 16 |
| Donegal | 16 | Monaghan | 4 |
| Dublin | 104 | Offaly | 11 |
| Galway | 28 | Roscommon | 5 |
| Kerry | 19 | Sligo | 13 |
| Kildare | 19 | Tipperary | 18 |
| Kilkenny | 9 | Waterford | 16 |
| Laois | 7 | Westmeath | 11 |
| Leitrim | 5 | Wexford | 19 |
| Limerick | 25 | Wicklow | 15 |