September Live Well Challenge - 15 Minute
This month's Live Well Challenge is for those short on time but eager to live a healthy life. Health and Fitness expert Pat Divilly has devised a 15 minute high intensity exercise plan that will get the blood pumping regardless of your level of fitness.
The exercise routine is coupled with a healthy eating plan, made up of 15 minute recipes for those who are stuck for time. In just 30 minutes, we will help you have your healthy routine back on track!

Pat Divilly - Health & Wellness Expert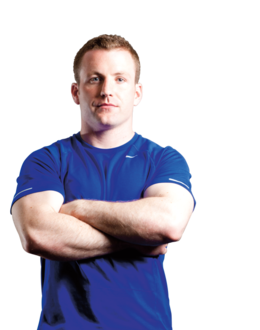 Pat is a best selling author, speaker and award winning entrepreneur from Galway, Ireland.  Pat started a small fitness bootcamp on his local beach which quickly grew into the largest fitness community in the country.
Branching into personal development seminars and courses Pat has been acknowledged by Facebook C.O.O. Sheryl Sandberg for his use of social media and was named one of Ireland's Best Young Entrepreneur's in 2014.
Click Here to sign up & find out more about Pat on his website.