Go back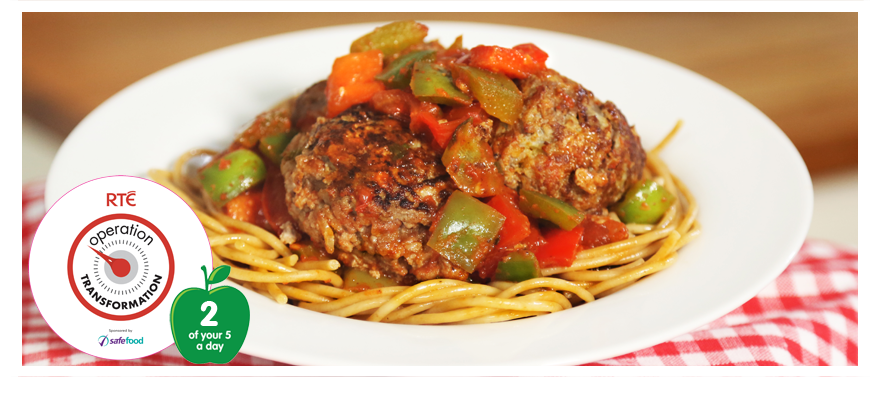 Method
Place spaghetti in a large pot full of boiling water. Turn down heat and allow to simmer for 10-15 minutes until pasta is tender.
In a bowl combine beef, egg,  onions, water,  and breadcrumbs.
Roll the mixture into 6 balls and set aside.
Place half the oil in a pan over medium - high heat.  Once the pan is hot add the meatballs and cook for 1- 2 minutes until browned.
Place a large pot on a medium heat.  Add oil.  Then add crushed garlic, stirring until soft.
Now add tomatoes, tomato puree, canned tomatoes, salt, basil and chilli powder. Mix together.
Add the chopped red and green peppers and stir.
Simmer over a medium heat for 5 - 10 minutes until tomatoes are soft and then combine with cooked meatballs.
More Recipe Ideas
Back to dashboard