Go back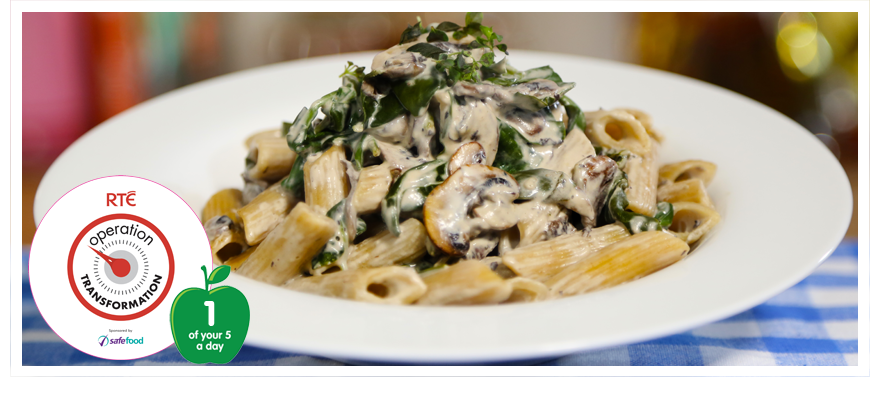 Method
In a pot of boiling water, add pasta and cook for 10 mins.
In a frying pan heat the oil. Add mushrooms, stirring regularly.
Then add the oregano, vegetable stock, pepper and lemon juice and cook together for 10-15 minutes or until sauce reduces to half its size.
Add in the cream cheese and baby spinach and cook on low heat for 5 minutes.  
Add the cooked drained pasta to the frying pan. Coat with sauce.
More Recipe Ideas
Back to dashboard