Centra's New Bakery Range Rises to the Occasion
Centra's new and improved bakery range has stripped out artificial flavours and colours, using wholesome Irish products wherever possible. Launching today, Centra's new range is available to grab when on the go in your nearby convenience store, helping you make the most of your day. With only great taste in mind, Centra are going back to basics using natural and wholesome ingredients to bring you quality bakery products throughout the day. Centra are keeping the ingredients simple, with the new range free from hydrogenated fats, as well as artificial colours and flavours.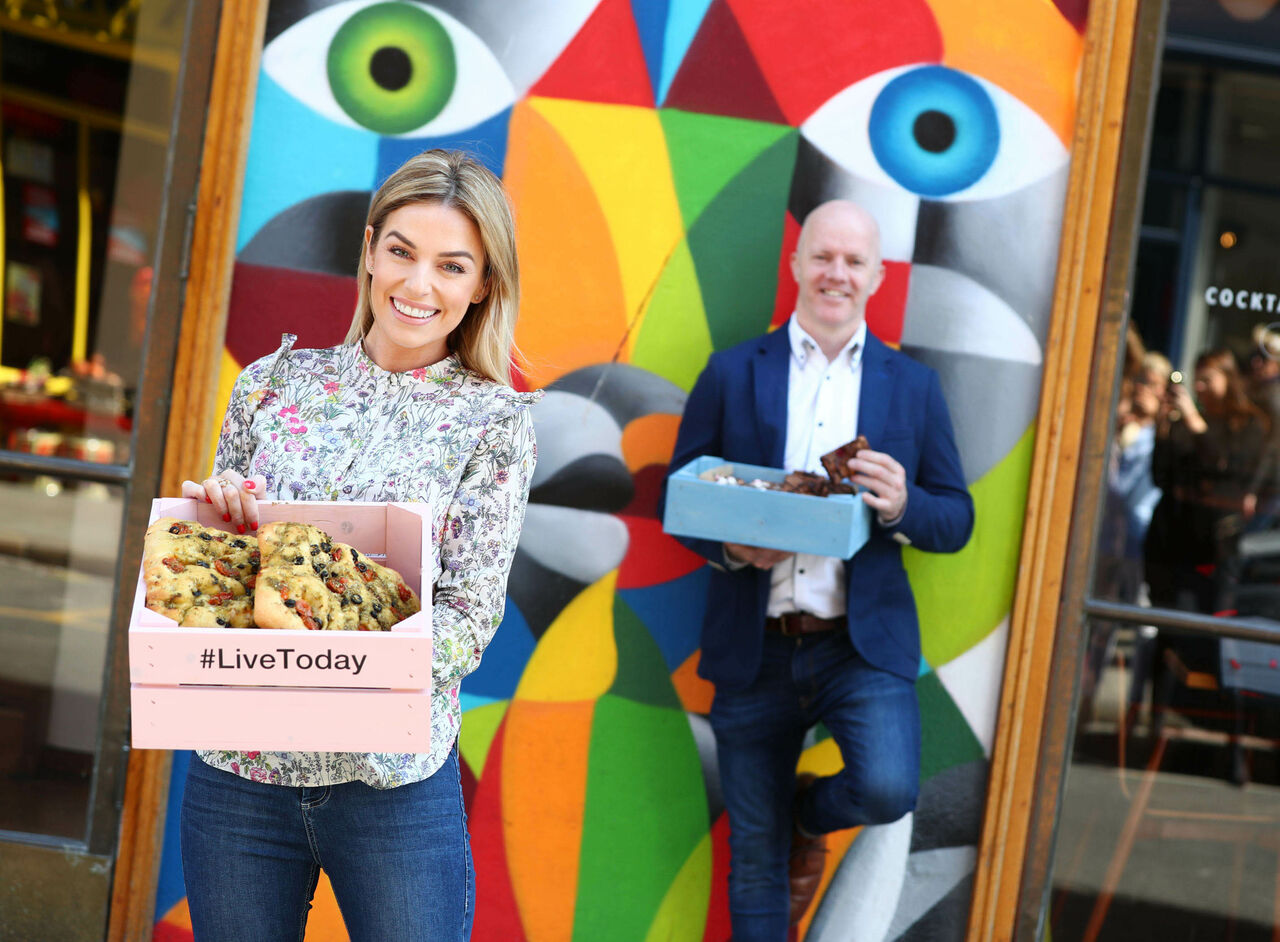 Centra's enriched variety of breads include an old style cob, batch loaf and 100% wholemeal stoneground soda made with Irish buttermilk. Fresh from the ovens every day, Centra's new scone recipe is all about tradition using store cupboard ingredients and made with real Irish butter and a whole egg.
New arrivals include the Irish made high fibre seed and carrot bread, which is packed with multi-grain fibre, wholesome seeds and carrots. Centra's tomato and olive focaccia is topped with tomatoes, black olives, rosemary, pesto and sprinkled with olive oil – and made in Ireland too. If you are looking for an alternative to the demi baguette, Centra's new rustic giotto is a stone baked crusty roll made with a traditional Italian recipe.
When conquering the afternoon slump, pop in to Centra for the perfect partner to your cup of tea. For the chocolate lovers, look no further than the new raspberry and amaretti chocolate brownie or the rich rocky road biscuit slice, both made in Ireland using the finest Belgian chocolate. Satisfy your morning munchies with a delightfully moist mixed berry and granola yogurt muffin.
So whether it's your morning croissant, a crusty cob for lunch or a chocolate ganache muffin for that mid-afternoon energy lapse then Centra have you covered with quality options right throughout the day.
For more information on Centra's new bakery range go to www.centra.ie or go to your nearest Centra store.