A third of Irish Adults Claim Summer Disrupts their Healthy Routine
Between summer holidays and food fuelled weekends, many left their healthy routine behind them during the summer months. Nearly a third of Irish adults claim the summer disrupted their exercise regime, with the majority agreeing (86%) that they will be restarting their healthy routine now that the summer has come to an end.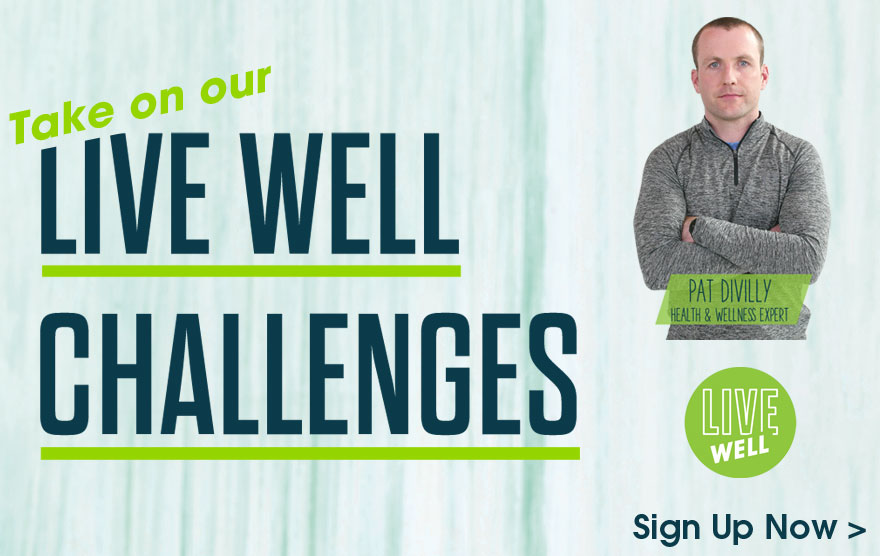 With schools back in full swing and the summer a distant memory, Centra is helping you kick start September with their Live Well Challenge that includes both exercise and healthy eating plans. Nearly two-thirds of Irish adults currently feel like they don't get enough exercise and almost all adults (94%) agree that it is important to have a routine which ensures regular exercise and healthy eating.
This month's Live Well Challenge is for those short on time but eager to live a healthy life. Health and Fitness expert Pat Divilly has devised a 15 minute high intensity exercise plan that will get the blood pumping regardless of your level of fitness. The exercise routine is coupled with a healthy eating plan, made up of 15 minute recipes for those who are stuck for time. In just 30 minutes, Centra will help you have your healthy routine back on track!
The goal of Centra's monthly Live Well challenges is to make small, consistent lifestyle changes that will help you live well. The challenges can be done anywhere and suit people of all ages and abilities. A new challenge launches each month, and not only focuses on exercise and well-being, it promotes affordable healthy food, as well as healthy meal plans and recipes. Sign up on www.centra.ie/livewell and join the 14,000 others taking part! 97% would recommend the Live Well challenges to a friend.  
Centra are helping make healthier eating easier with healthy offers and simple recipes online. Stave off the mid-morning hunger pangs with apple slices and Meridian Peanut butter 454g, which is just €3.00 until 13th September. The mix & match fruit and veg range is full of delicious options including crunchy carrots, easy peelers, sweet potato and mixed apple trays, 3 for €2.
Centra remains committed to promoting a healthier lifestyle through food and fitness. By reducing shelf space for carbonates and promoting healthier alternatives instead, Centra sales of water have grown by over five times that of carbonates in the last year alone, showing growing consumer trends towards healthy alternatives.
#livewell @CentraIRL