Restart with Centra's 21 day Mindfulness Challenge
Join the 6,000 others who have signed up to Centra's Restart challenges! Centra and health expert Pat Divilly have launched the second of their Restart 21 day challenges, which focuses on Mindfulness. Centra know it's not always easy to stay on track when it comes to living well and is encouraging people to sign up to their challenges on Centra.ie to get back on the wagon.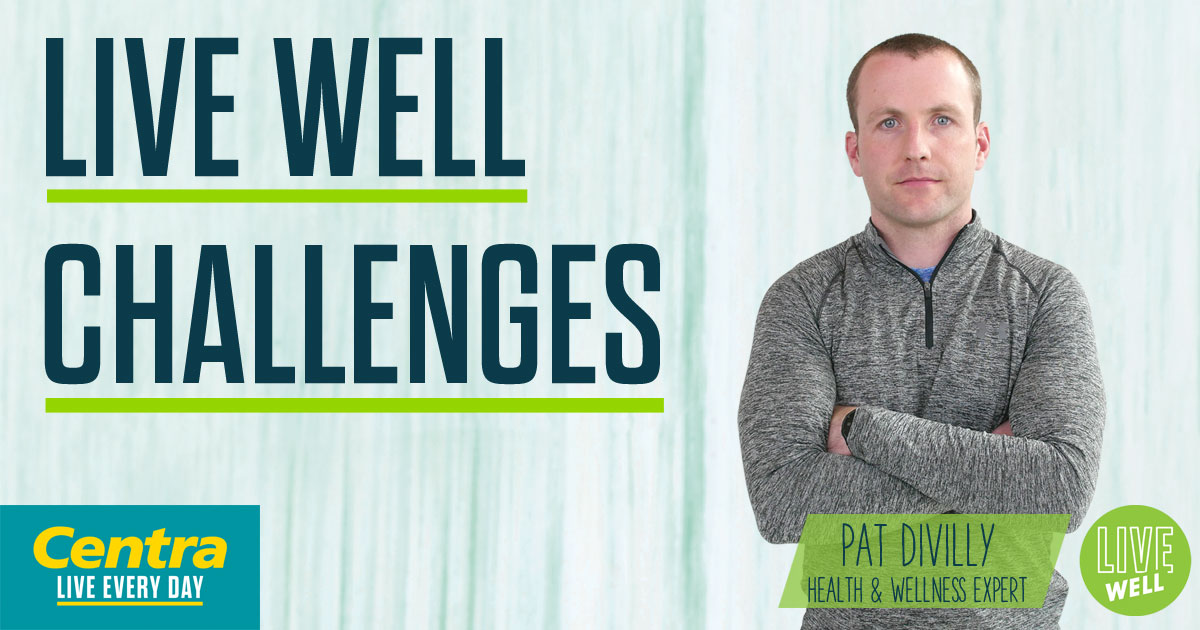 Mindfulness has become a real buzz word in recent years, but Centra's 21 day guide has simple activities such as journaling and mediation that help people get back to the present moment. The challenge encourages people to make small changes to their daily habits to form long-term habits to help improve their general health and wellbeing.
Centra has joined forces with health expert Pat Divilly to develop these 21 day challenges that will run throughout the year and form part of Centra's Live Well programme. Last month Centra launched Restart in order to motivate people to live well through simple exercises and accessible goals. The challenges can be done anywhere for people of all ages and abilities.
Centra health and fitness expert Pat Divilly said, "The reality is it can be hard to live healthily when you have a hectic schedule, so I have developed simple challenges that will easily fit into daily life and will help people become healthier by forming long-term habits. Mindfulness is being aware of what you are doing while you are doing it and its practice allows us to get back into the present moment where we aren't overthinking the future or past. The 21 day challenge has simple exercises help get back in touch with the present. These exercises have helped me tremendously in all areas of my life."
A new Restart challenge will launch on the on the first Monday of the month, and not only focuses on exercise and well-being, it promotes affordable healthy food, as well as healthy meal plans and recipes. See full details www.centra.ie/livewell.
The Restart challenges builds on Centra's Live Well programme. Centra remains committed to promoting a healthier lifestyle through food and fitness. By reducing shelf space for carbonates and promoting healthier alternatives instead, Centra sales of water have grown by over five times that of carbonates in the last year alone, showing growing consumer trends towards healthy alternatives.
For more information on Centra's Live Well Restart campaign go to www.centra.ie/livewell.
#livewell