Go back
Sweet Potato Cakes with Rocket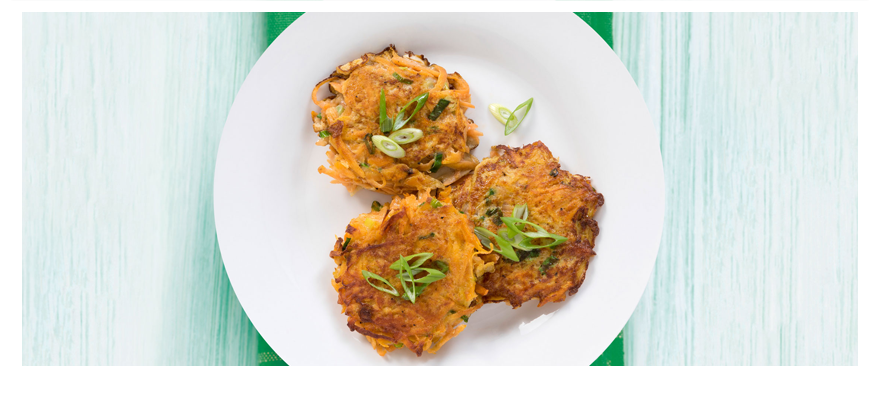 Method
Grate sweet potato into a small bowl. 
Finely chop 1 spring onion and mix with the sweet potato. 
Combine 1 large egg into the bowl and mix thoroughly adding salt and pepper to taste. 
Heat oil in frying pan and spoon 3 mounds of the sweet potato mixture into the pan and fry until lightly browned, pressing down to flatten. 
Flip pancake till browned on both sides.
More Recipe Ideas
Back to dashboard