Go back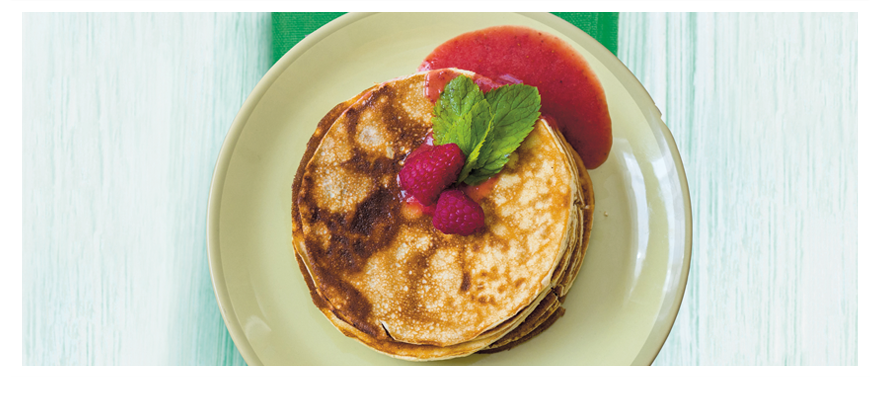 Method
In a blender, combine all ingredients until smooth. Heat a large non-stick frying pan over medium heat. Spray with a non-stick, all-natural cooking spray.
For best results, allow pancake batter to sit and thicken about 5 minutes while pan is heating.
Pour about ½ a ladle of batter onto pan. Flip when bubbles on top burst, about 5 minutes. Cook for another couple of minutes and until pancakes are golden brown. Repeat with remaining batter.
While pancakes are cooking, stir Greek yogurt sauce ingredients together in a small bowl.
Divide pancakes and sauce recipe into two servings and enjoy!
More Recipe Ideas
Back to dashboard