Go back
Guilt Free Huevos Rancheros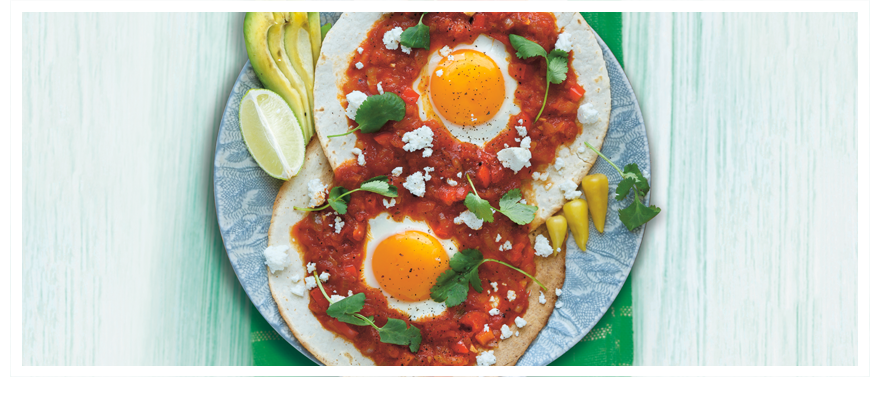 Method
1. Heat a tbsp of oil in a shallow pan and add the garlic and onion.
2. Sauté until golden and add the chopped tomato and red pepper
3. Add some salt and pepper.
4. Let it simmer on medium heat until the pepper has softened and it looks like tomato sauce.
5. Sprinkle the chopped spring onions on top.
6. In another pan with oil, fry two eggs (salt to taste).
7. Place the tortilla on a plate and arrange the avocado strips and the slice of lime on the side.
8. Spoon a few tablespoons of the tomato sauce on the tortilla
9. Arrange the eggs on top of the sauce.
10. Sprinkle with the chopped coriander and serve.
More Recipe Ideas
Back to dashboard