Go back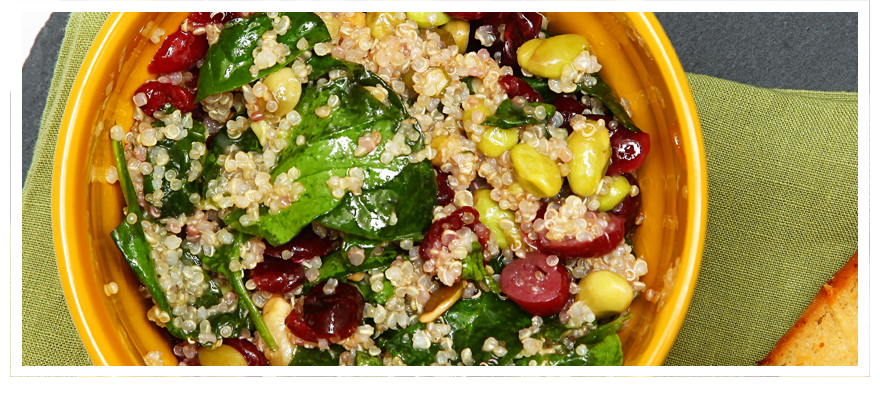 Method
1. Simmer the quinoa in the water until cooked and allow to cool.
2. In a large bowl mix all the fruit and the cooled quinoa.
3. Mix the lime juice, a few chopped mint leaves and the
honey/agave in a smaller bowl.
4. Pour over the quinoa/ fruit mix and toss together carefully.
5. Serve in garnished with a little more fresh chopped mint.
More Recipe Ideas
Back to dashboard