Go back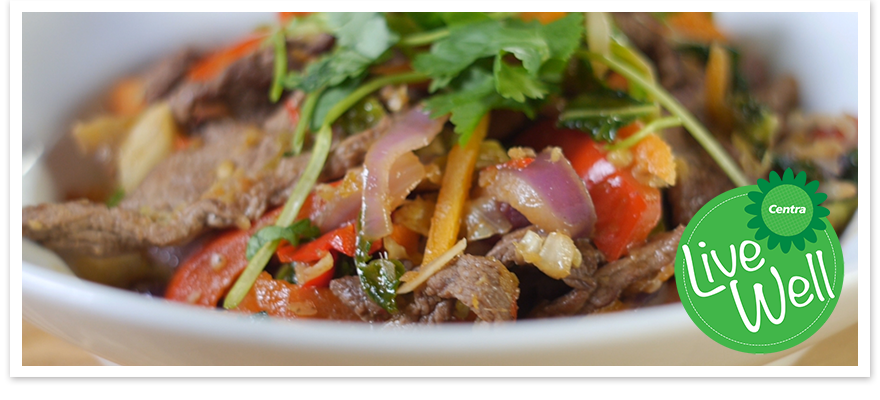 Method
Heat a wok to searing temperatures
Add a tablespoon of veg oil, followed by garlic, chili, ginger and beef. you want a sizzle here!
Add soy, honey and toss for about 30 seconds, still on high heat
Add vegetables and stir fry quickly for about 2.5 minutes, in the last 20 seconds, add a small dash of sesame oil, be careful though, its potent stuff!
Plate up and garnish with fresh coriander and enjoy!
More Recipe Ideas
Back to dashboard