Go back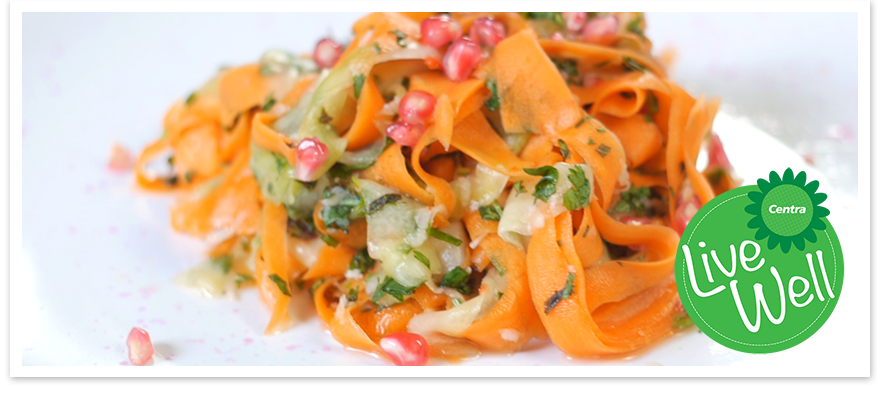 Quick, super fresh, healthy and bursting with flavour. try this with grilled chicken or fish.
Method
In a large bowl, put 2 tbsp of caster sugar, 1 tbsp or salt, minced chili, minced garlic, a splash of fish sauce, the zest of one lime and the juice of two limes, stir until it's all dissolved and lovely
Using a vegetable peeler, peel long strips of carrot and cucumber into the mixture, avoiding the cores of the veggies.
Shred some mint and coriander and add to the salad, then let it sit for about 10 minutes. the dressing will gently pickle your vegetables, making them flavoursome and delicious
Add pomegranate seeds and lash in!
More Recipe Ideas
Back to dashboard