Go back
Healthy Rice & Tuna Salad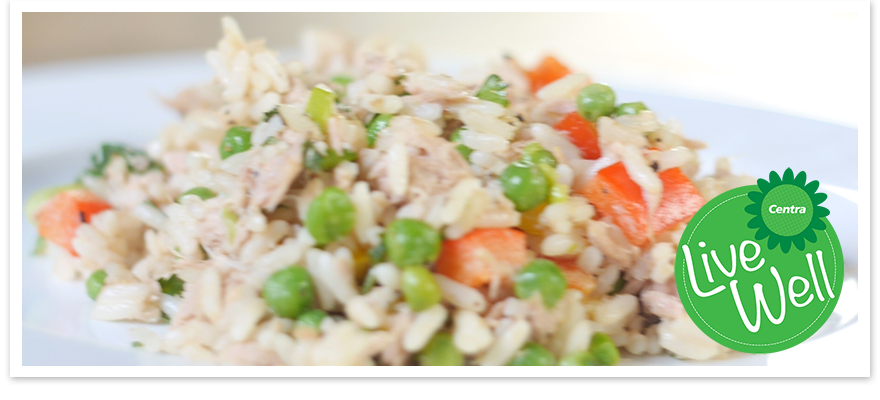 This is an easy salad thats very tasty, cheap, healthy and keeps in the fridge for up to 3 days. a good source of vitamins, protein and dietary fibre. 
Method
Cook your rice, allow to cool, set aside
Chop and dice your peppers and spring onions
Quickly boil your petit pois
Open and drain your tuna, separate tuna with a fork for nice even flakes
In a large bowl, combine cooled rice, tuna, diced vegetables and peas
Finely chop your parsley and add to mixed ingredients
Combine mayo, lemon juice and a little olive oil and whisk until the dressing is at a consistency that will coat the salad evenly
Season to taste, pop into the fridge and help yourself! this salad gets better and better as you go!!
More Recipe Ideas
Back to dashboard