Go back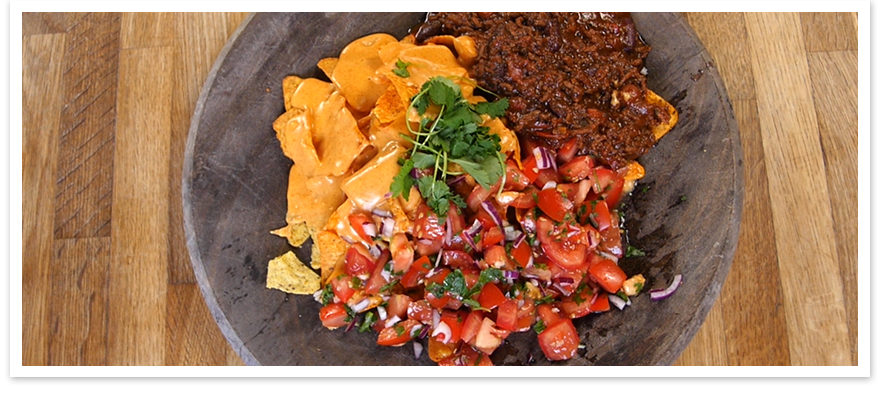 These guys are a party favourite, no matter where you go. enjoy this with a nice crisp IPA such a Sierra nevada
Method
FOR THE QUESO SAUCE
Melt the butter in a pan, add flour and cook until it smells like pancakes and bubbles gently, add your milk and cayenne and stir until thick, then add your cheese and wait until its melty and amazing
FOR THE SALSA (this would make a great quick video as well)
Chop everything and smash it into a bowl, have a taste and adjust seasoning as you go! 
FOR THE MEATY ELEMENT
You can add some of the man cave chili con carnage from the recipe below if you want, alternatively you can add grilled chicken/pork.
For interesting alternatives, try stuff like chorizo and nduja to add an interesting twist.
More Recipe Ideas
Back to dashboard