Go back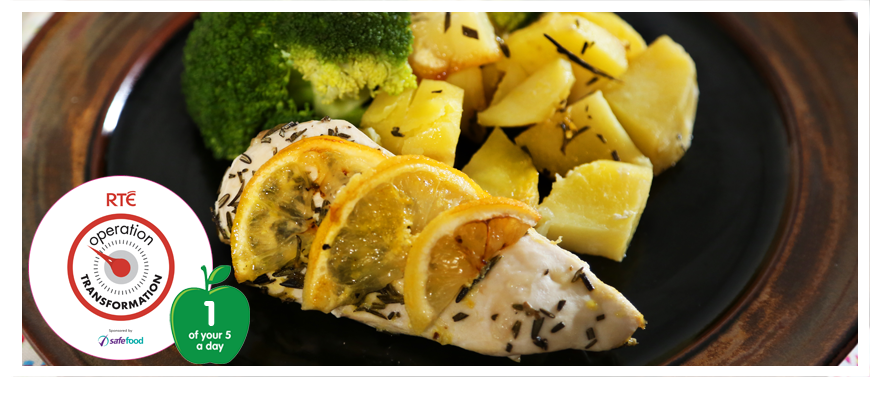 Method
Preheat the oven to 220C.
In a small bowl mix the oil, lemon zest, lemon juice, mustard and garlic.  Season with salt & pepper if desired.
In a baking dish,place the potatoes, chicken, rosemary and sliced lemon with the dressing. Cover the chicken with aluminium foil
Place in the oven and roast for 30 - 45mins until the potatoes and chicken are cooked through.
Steam the broccoli in a steamer.
Serve chicken with steamed broccoli.
More Recipe Ideas
Back to dashboard