Go back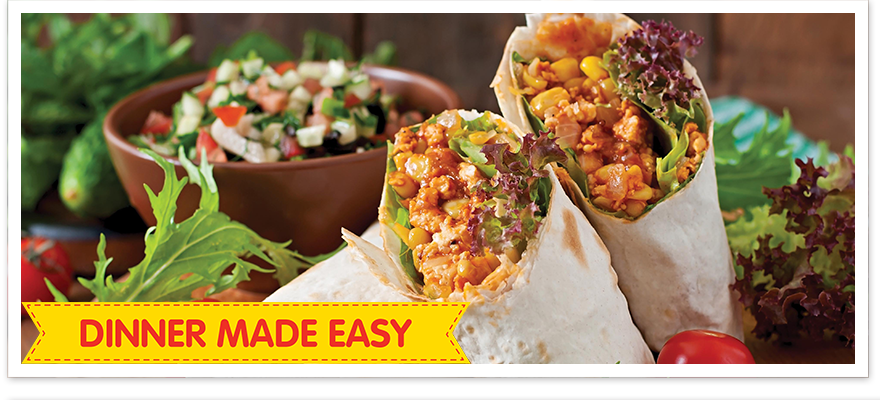 Method
In two 1-quart saucepans, heat beef and fajita vegetables separately over medium heat 5 to 10 minutes, stirring occasionally, until hot. Warm tortillas as directed on bag.
Place about 1/4 cup of the beef on centre of each tortilla. Spoon about 2 serving spoons of vegetables. Top with 1/4 cup of the lettuce, 3 tablespoons tomatoes and 2 tablespoons cheese and 1 tablespoon of sour cream.
Fold one end of tortilla up about 1 inch over filling; fold right and left sides over folded end, overlapping. Fold remaining end down.
More Recipe Ideas
Back to dashboard