Go back
Super Superquinn Sausage Pasta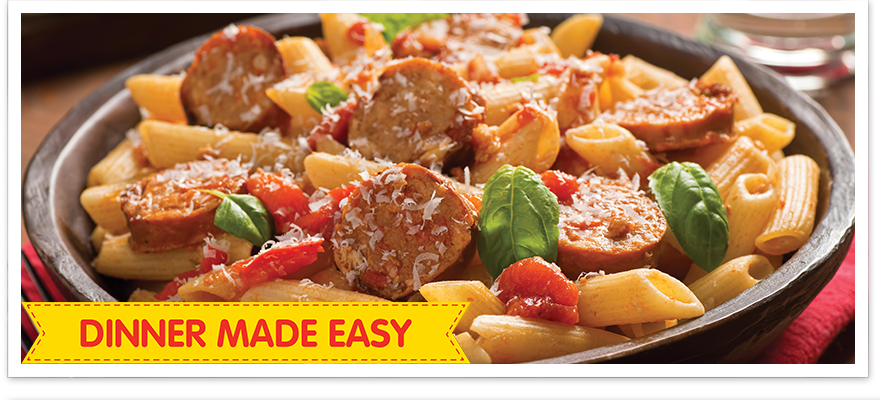 Method
Heat the olive oil in a pan and add the sausages. Fry for about 8 minutes until golden and cooked through. Tip in some garlic and fry for 1 min.
Stir in the tomato purée and tomatoes, and season to taste. Simmer for 15 minutes until the sauce is rich and thick.
While the sauce cooks, boil the pasta according to pack instructions and drain. Stir in basil if using, and cooked pasta into the sauce, then serve in bowls with grated or shaved Parmesan.
More Recipe Ideas
Back to dashboard