Go back
Man Cave Chilli Con Carnage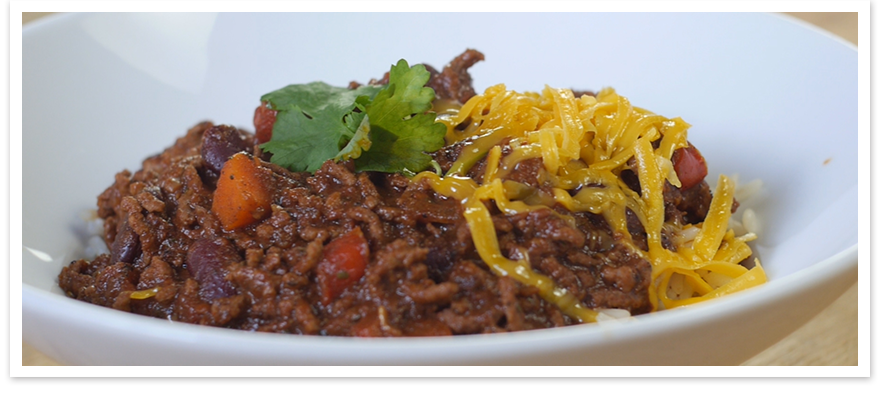 Hot moreish chill con carne to spice up yo' life. have this with either a nice crisp lager or a red ale. 
Method
Chop your onions, garlic, peppers and carrots, fry in a pot with a little olive oil. when softened and smelling good, add your tomato paste, stir, then add mince and start to brown it.
When your mince has browned to your satisfaction, add cumin, salt, pepper, and some chili powder, fry for about a minute then add your tomatoes. this should smell awesome now.
Add your beef stock and simmer for a good 20 minutes until everything has reduced a bit and become friendly.
Add your beans, instant coffee and 1/2 a bottle of red ale. simmer some more. drink some beers, play some xbox. good chili takes times.
Taste and adjust your seasoning, reduce to correct consistency
Serve with rice/nachos/on it's own. enjoy!
More Recipe Ideas
Back to dashboard