Go back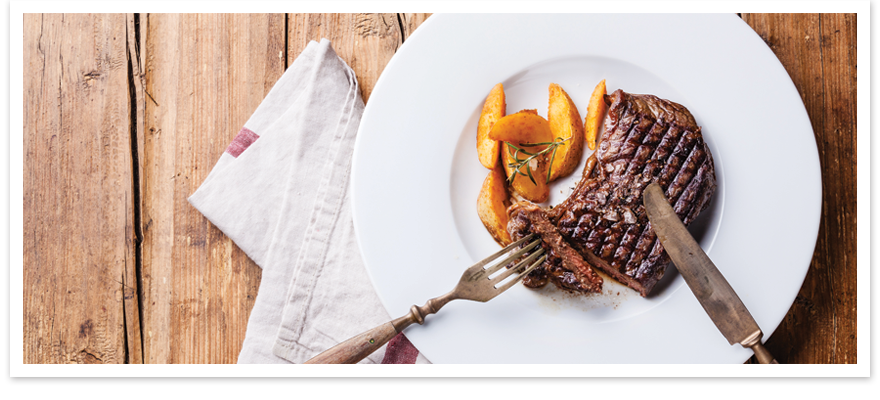 Method
1. Place some oven chips in a baking tray and cook as per instructions on pack.
2. Season the steak with lots of freshly ground pepper and a little salt, then fry for 2-3 mins on each side, depending on how rare you like it.
3. Rest for 5 mins while you make the sauce.
4. Pour excess oil from the pan and add the vinegar. Let it bubble, then add the stock and boil until reduced by half.
5. Stir through the cream, bubbling to thicken a little, then add as much extra pepper as you like.
More Recipe Ideas
Back to dashboard