Go back
Cheap & Easy Sausage Casserole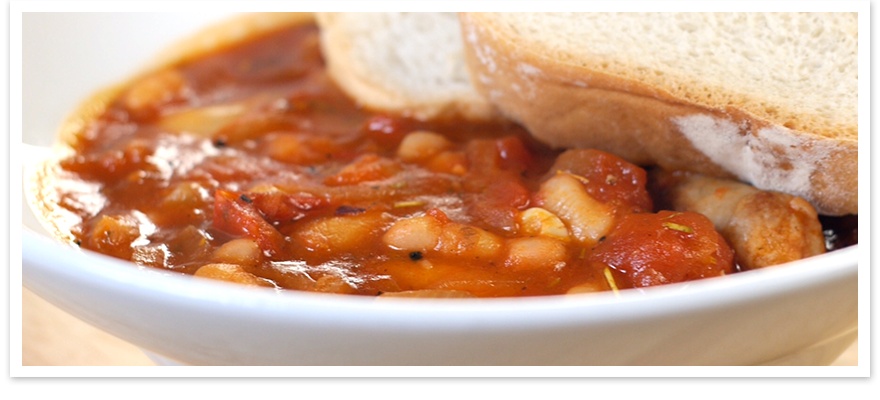 This casserole is cheap, delicious and hard to mess up. savage comfort food for those long winter nights where you have to study even though you want to session. this is a basic version of a hearty stew, if you wanna get adventurous, add kale, pearl barley, cabbage, different meats or whatever tickles your fancy!
Method
In a big pot, fry up your sausages for about 3 minutes until they start to brown, then add in your onion and garlic. your kitchen will start to smell good pretty instantly.
Add in your tin of tomatoes, mashing them up a little bit and turning down the heat a little. simmer for about 5 minutes
Boil up 200ml of water in your kettle and use it to dissolve a chicken stock cube in the tin from the tomatoes. This will get the last of that tomato goodness out of the tin and into your gob, while adding lovely depth of flavour. at this point, add a bit of salt and pepper.
Simmer this for a while and comment to your mates that your gaff smells unreal.
Dump in your tin of beans
Cook for another 10/15 minutes
Serve with some crusty bread and get mad respect from all of your housemates forever.
More Recipe Ideas
Back to dashboard