Go back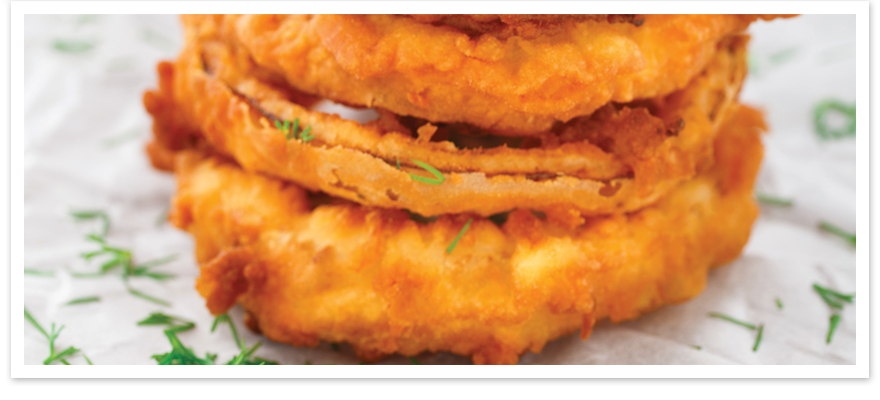 Method
1. Slice onion into rings about 1cm wide.
2. Remove the skin and separate the rings.
3. Heat the oil to 180oC in a heavy-based pan - it should be no more than 1/3 full.
4. Put the flour and sparkling water in a bowl and season generously.
5. Whisk together to form a batter.
6. Coat a small batch of onion rings in batter. Carefully lower into the hot oil and deep-fry until crisp and golden, about 2 - 3 minutes.
7. Remove with a spoon and place on piece of kitchen towel to drain.
8. Repeat with the remaining onion and batter.
More Recipe Ideas
Back to dashboard