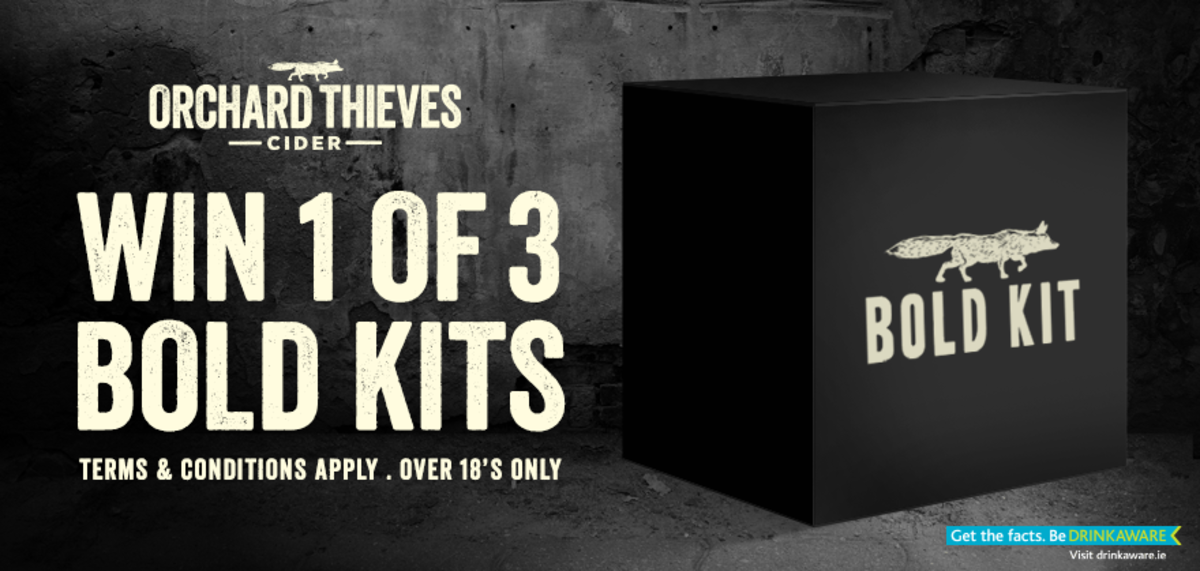 WIN 1 of 3 Bold Packs equipped with hoodie, mini projector and of course Orchard Thieves to ensure you have an awesome night in!
Just answer this simple question and give us a few details for your chance to win this Bold prize… and don't forget we are giving away a FREE Bold Torch with every purchase of 3 x 660ml bottle or 8 pack of cans*. Pop into your local Centra to get your hands on your FREE BOLD TORCH!
Sorry, this competition is now closed.  The winners will be notified shortly!